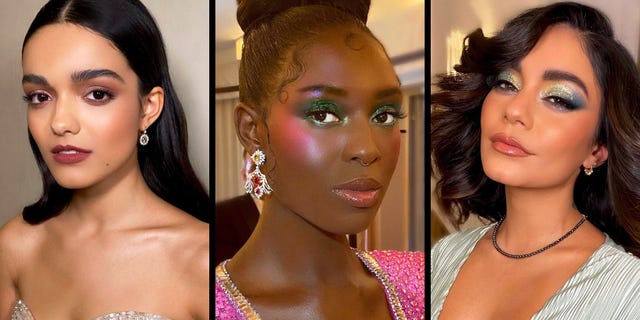 Celebrity makeup used to have a certain untouchable quality in earlier times. Cosmetics experts looked through paparazzi images to study the exquisite beauty looks that were saved for the red carpet. Readers resorted to imitating the artistically painted faces by their skill because they were left in the dark about the sources of inspiration or painting methods used. Then the era of social media began.
With the introduction of Instagram, our favorite celebrities now can write their own stories and post up up-close images and instructional videos of their made-up miens. Pre-existing barriers to entry have been removed, enabling even beauty beginners to learn the complex techniques needed to create celebrity makeup.
Today's MUAs have achieved some fair prominence as well, and several of them have developed cult followings as a result of their in-depth lessons teaching viewers how to achieve a certain trend or makeup style.
Bold makeup colors dominated the month of January, ranging from pastel shades nostalgic for the 1970s to edgy metallic variations. Key celebrities including Kaia Gerber, HoYeon Jung, Lisa from Blackpink, and many others exhibited dewy complexions, which also turned out to be in trend.
We'd be remiss if we were to highlight the numerous lacquered lips that we saw, the majority of which had a high-shine finish and came in a variety of colors from apricot to chocolate brown. Let's take a look at the best 12 celebrity make-up looks of 2022 so far.
12 Best Celebrity Makeup Looks of 2022
Lisa from Blackpink
Talk about pushing the boundaries of matching. Lisa goes over and beyond by applying a delicate rose-gold powder to her lids to match her new hair color.
Dua Lipa
Shiny blue lids are a striking makeup choice, especially when combined with a subdued neon accent. We can't say we're shocked Dua Lipa is leading this fascinating and party-ready trend.
Lizzo
It would be absurd for Lizzo to appear on RuPaul's Drag Race with barely there makeup. Her flawless cut-crease is wonderfully matched with baby hairs that have been expertly groomed
Barbie Ferreira
Orlando Pita, a famous hairstylist, gave Ferreira's mane a daring makeover. Intense makeup colors appear brighter and more vivid than ever due to the new color's brightening effect.
Sydney Sweeney
Sydney Sweeney, a co-star in Euphoria, is stunning in spider lashes and pastel eyeshadow that are reminiscent of the biggest fashion trends of the 1970s.
A gorgeously feathered hairstyle attracts attention and serves to highlight HoYeon's dewy skin and smudged eyeliner.
Avani
A complimentary eyeshadow color makes the colored liner feel more wearable. Living proof that pink and purple go well together is Avani.
For this look, Avani used the Morphe x Avani Gregg For The Bebs Artistry Palette.
Dove Cameron
A subtle metallic wing will undoubtedly cause many folks to take a second look. Dove gets it well.
Kaia Gerber
Kaia is aware that big brows and cascading hair exude classic Hollywood glitz that doesn't appear cliched but rather ageless.
Jisoo from Blackpink
Who doesn't enjoy a moment with glittering eyeshadow? Jisoo chooses a copper color with a high-shine finish that is paired with a moisturizing lip oil that has a similarly eye-popping gloss.
Jisoo created this look with the Diorshow 5 Couleurs Couture 859 Pink Corolle, the Diorshow Iconic Overcurl 090 Black, and the Dior Lip Glow in 001 Pink.
Once you've determined which shade of red compliments your skin tone, this challenging eyeshadow trend is simple to master. The general consensus is that people with fairer complexions should choose light, pink-based shades; those with olive skin types should choose reds with orange tones; and those with darker complexions should choose burgundy colors and deep-red hues, as demonstrated by Moonbyul.
Pony
Take a page from Pony's book and start using neon makeup in small amounts if you want to dip your toes in the neon makeup craze.
Continue Reading:
Top 8 Celebs Rocking Bikinis and Swimsuits