Stranger Things, one of Netflix's most popular original series, has been confirmed for a fourth season after a lengthy wait. Even though in Stranger Things Season 4 the kids appear to have matured significantly, just six months are meant to have passed in-universe.
Anyway, many of our heroes are scattered after Season 3's whirlwind end and everything that happened with the Mind Flayer. Eleven or Jane Hopper (Millie Bobby Brown), who lost her powers as a result of the Upside Down's greatest beastie, now lives with the Byers in California. As we all know, Jim Hopper (David Habour) is alive and well, but he is trapped in the hostile Soviet Union.
In Stranger Things Season 4 Mike Wheeler (Finn Wolfhard), Dustin Henderson (Gaten Matarazzo), Lucas Sinclair (Caleb McLaughlin), and other significant characters are still at Hawkins. They're all still coping with personal issues.
Mike and Dustin join the Hellfire Club, a group of weirdos who bond over tabletop RPGs (if only they had video games) and recruit Lucas' sister Erica. Lucas joins the cool guys club and wins the basketball championship, while Mike and Dustin join the Hellfire Club, a group of weirdos who bond over tabletop RPGs (if only they had video games) and lure in Lucas' sister Erica (Priah Ferguson). Max (Sadie Sink) is still grieving over her brother Billy's death (Dacre Montgomery). Meanwhile, Eleven is being bullied at school, and Will is powerless to stop it.
But this is Stranger Things, and while it excels at teen or coming-of-age drama, its selling point is its scary, pulpy, campy horror elements. Chrissy Cunningham, who plays Grace Van Dien, is a new character who introduces spooky things this season. Visions of her deceased relatives and a grandfather clock that appears to be ticking right up to her death haunt her. There is a terrifying thing that only she can see before she dies. A scene involving her is the most brutal the show has ever been.
Stranger Things Season 4 has a larger dramatic purpose, assuming that the 12-year-old viewers who were impressed by season 1 are now 18 and ready for darker meat. What started as a creepy but ultimately sweet thriller, courtesy of Steven Spielberg has evolved into a full-fledged horror movie influenced by The Exorcist and A Nightmare on Elm Street.
Stranger Things Season 4 review – more gruesome than ever!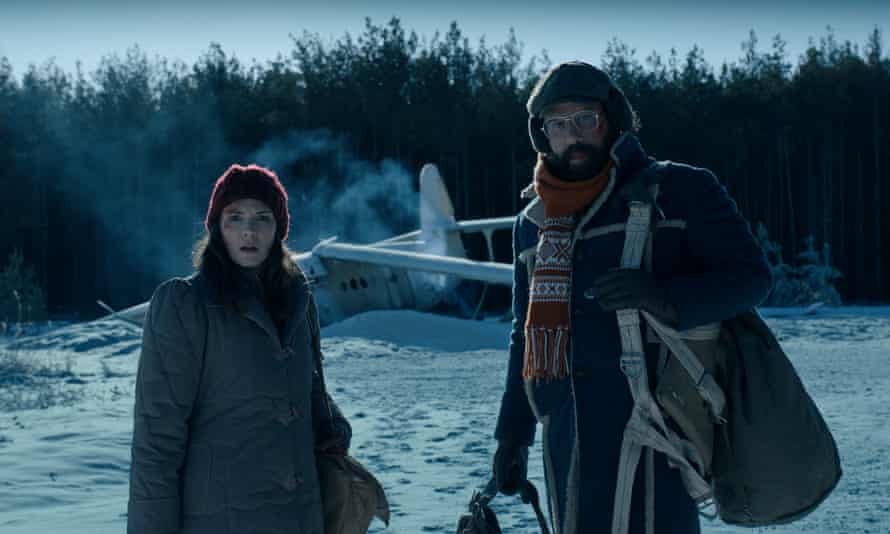 Stranger Things maturation does not end with the horrible special effects, either. Several people died in an explosive three-way battle between rogue Russian agents, a creature known as the "Mind Flayer," and a gang of resourceful children at the end of the third season, and the opening minutes reflect on how Hawkins is a community damaged by tragedy – specifically, a reference to the end of the third season. The contemporary resonance is clear in a performance that returns after a pandemic-induced break.
Surprisingly, Stranger Things season 4 follows through on this concept, giving the story's distressing visuals a psychological depth that had previously been lacking. The supernatural monster preys on the children's worst memories, transforming the main plot into one about traumatized childhoods.
So, what about the kids? Where they used to be worried about who liked whom, they are now in Stranger Things Season 4 dealing with proper dating issues such as commitment anxiety and the discomfort of long-distance relationships. If at times, the adult themes are too much for the cast to cope with, the show's new structure, which flits between four or five parallel stories, smooths out the rough spots.
But some of the old magic remains, with CB-radio-wielding oddball Dustin (Gaten Matarazzo) still hacking computers, riffling through cassette recordings, and forming half of the best odd-couple comedic duet on television with Joe Keery as a fallen high-school idol, Steve. Stranger Things season 4 is bigger, older, and a little sadder than before, yet it's still as lovable as ever.
Read Also:
Riverdale Season 6 Review – Spoiler Alert!