Few activities or mishaps of great athletes are always remembered and talked about.
Several outstanding athletes who excelled in the sports they played are included on this list. Men who put up astounding numbers in terms of points, yards gained on the field, strikes against batters, or goals scored.
However, one act they committed—which, on occasion, may have been quite wrong entirely redefines their status. Sometimes it's because they'll do anything to achieve fame, success, or wealth.
We remember these incredible sportsmen for one incident, whether it was a single crazy moment or years of making mishaps.
Here are 5 athletes who will always be remembered, plainly because of the mishaps.
5 Athlete Mishaps of All Time
Anita Alvarez: 2022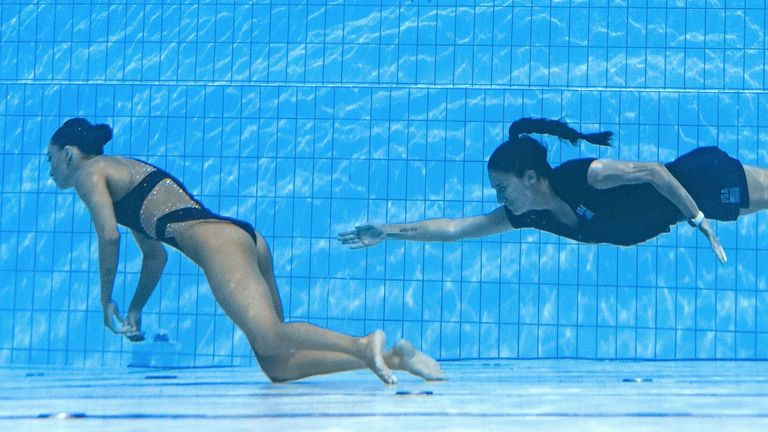 Anita Alvarez, a two-time Olympian, was finishing up her performance in the solo free final at the World Aquatics Championships on June 22, 2022, when she suddenly fell unconscious at the bottom of the pool.
Andrea Fuentes, the head coach of Team USA, acted swiftly and dove into the water. Fuentes, a Spanish athlete who had won Olympic and global medals for her country, ran to Alvarez, gave her a back hug, and then kicked them off the bottom of the pool and toward the surface.
Concern and respect for the coach's quick thinking were expressed in response to the terrifying scenario and spectacular rescue. Fuentes expressed her gratitude and noted that Alvarez is feeling much better with normal vital signs, oxygen levels, and blood sugar levels in a statement on the team's Facebook page.
Zinedine Zidane: 2006
Zinedine Zidane was regarded as one of the best and nicest soccer players of all time before the 2006 World Cup. With Cannes, Bordeaux, Juventus, and Real Madrid, not to mention the French national team, he had a wonderful career both domestically and abroad.
In the 110th minute of the 2006 World Cup final in Germany, Marco Materazzi criticized Zidane. Uncertain obscenities were used by the Materazzi to insult Zidane's sister and probably his mother. Materazzi was headbutted in the chest as the Italian collapsed to the ground clutching his chest as "Zizou" lost it.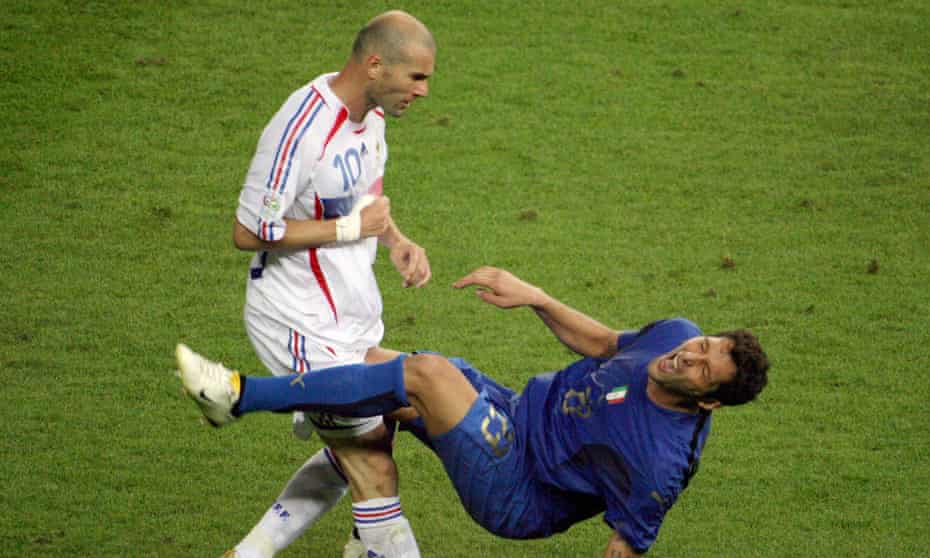 Zidane was sent off as a result, and France went on to lose the game.
Zidane achieved many great things throughout his career, both individually and for his teams, but for those who weren't following him before that, he will always be remembered for the headbutt.
Ron Artest: 2004
Although Ron Artest has played for the Bulls, Pacers, Kings, Rockets, and Lakers, his most well-known game was played while he was a member of Indiana.
The Pacers were traveling to the Palace of Auburn Hills to play the Pistons on November 19, 2004. Artest's harsh foul on Ben Wallace in the fourth quarter enraged several players.
A supporter then tossed a Diet Coke cup at Artest as he approached the scorer's table. Artest ran in a rage and hit another fan in the face after thinking he had thrown the cup. The game's final seconds were canceled due to the chaos, and the Pacers were given a 97-82 victory.
Michael Vick: 2007
Many football fans held Michael Vick in very high regard when he used to play for the Atlanta Falcons.
However, a search in 2007 revealed that Vick had been using dogs to fight each other. Additionally, he had drowned or hanged at least six dogs, killing them in total.
OJ Simpson: 1994
The murders of Simpson's ex-wife Nicole Brown Simpson and her friend Ronald Goldman were allegedly committed in 1994. Though it was anticipated that he would face a lawsuit, Simpson's attorney Johnnie Cochran was able to convince the judge that it wasn't O.J. There was a lot of proof against him, but the attorney and client skillfully avoided any charges.
Many, many people think that Simpson committed the murder and are furious that he was not charged.
Read More: