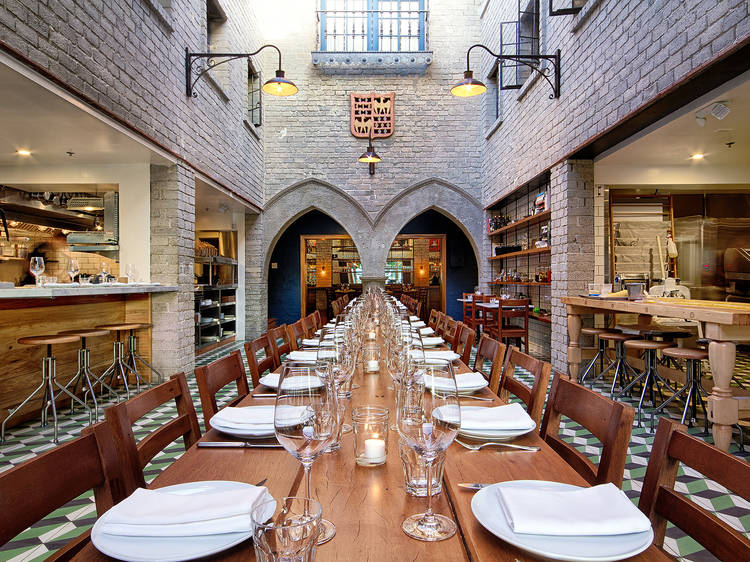 Los Angeles still has one of the most innovative, dynamic, and diverse food scenes in the country, despite nearly two years of pandemic-era dining restrictions. However, it is difficult to choose just the top 5 restaurants in California, we tried our best! In a city whose reputation is built as much on off-the-beaten-path tacos and quirky food trucks as it is on farmers' market produce and mainline access to the freshest Pacific seafood, you can find amazing food in any form: brick-and-mortar restaurants, Instagram pop-ups, street vendors, and food trucks.
There are numerous great reasons to travel to California. The wonderful weather, the diverse scenery of beaches, mountains, and lush forests, as well as great family fun at theme parks, all contribute to a memorable vacation. It's also a culinary heaven, with a wide range of cuisines and some of the top restaurants in the country. There are many more amazing restaurants than the top 5 restaurants in California listed here, but these are the best ones in our opinion.
Latest and Top 5 Restaurants in California
Magari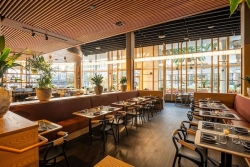 The situation on the menu is certainly a little hard for the first-time diner to understand, with a trio of chefs (one from Japan, one from Italy, and one from Boston) trying to figure out exactly what Japanese Italian food may be in Los Angeles. The meal at this arresting Hollywood dining room begins to take shape with small starter plates and a few exceptional kinds of pasta, such as the yuzu-tinted tagliatelle. A fantastic highlight is the roasted orata with katsuoboshi acqua pazza. Though early adopters may find it still in tweak mode, it's intriguing to see what Magari could become and how it will fit into the burgeoning Hollywood industry.
Causita
With Causita, an upscale-cool Sunset Boulevard restaurant specializing in Nikkei cuisine, Chef Ricardo Zarate is back in the Silver Lake swing. Locals looking for a nice cocktail and a great patio will love the Japanese-Peruvian hotspot, which also serves grilled meats, lobster dumplings, and a range of seafood specialties.
Chef Tanya Holland is the creator of Brown Sugar Kitchen in Oakland. Tanya is a classically educated French chef who has turned the switch to using her professional skills to create her own version of Southern cuisine. Brown Sugar Kitchen creates fresh, seasonal meals with locally sourced ingredients which makes it one of the top 5 restaurants in California.
Don't miss out on the fried chicken or the blackened catfish po-boy, as well as the waffles. Since the waffles are so popular, there may be a wait, so check with your server before ordering.
Kogane
Despite the problems of the ongoing pandemic, Los Angeles' appetite for omakase, particularly of the highly refined, upscale form, remains strong. However, Kogane, the brainchild of chefs Fumio Azumi (whose brother operates the Michelin-starred Shin Sushi in the Valley) and Kwan-san, has discovered a way to appeal to San Gabriel Valley diners seeking pristine fish sliced to Edo-style perfection. Lunch packages are more affordable at around $100 but expect dinners to cost well over $250 before drinks, as they are as intimate and tailored as one could think, thus, making it one of the top 5 restaurants in California.
Camphor
With their combined expertise at Blue by Alain Ducasse in Bangkok, which is already a recognized dining place on the Asia 50 Best list, chefs Max Boonthanakit and Lijo George find inspiration in modern French cooking. The enthusiasm is obvious here in LA, where it has taken over the former Nightshade space, with imaginative and thoughtful dishes like crispy gunpowder shrimp or roasted roulade of chicken thigh.
Cocktails and drinks are also excellent, with a robust $30 herb-infused martini leading the charts. Since the portions are small, order more courses than you think you'll need.
Read More:
Top 5 Restaurants in New York you Must Visit