The recent death of Bernie Madoff in 2021 has reignited interest in the biggest money scams. Madoff wrote the book on how to get by on the sly as the mastermind behind the world's greatest Ponzi scheme.
Humans have defrauded their fellow men of things and money from the dawn of civilization — or maybe as far back as caveman days. Human nature hasn't changed much over the years, which is unfortunate for countless scam victims. Here are some of the world's biggest money scams, ranging from the original Ponzi scheme to lawsuits over leggings.
5 Biggest Money Scams
Charles Ponzi Scam
Charles Ponzi is the founder of the now-famous "Ponzi scheme."His biggest money scam is one of the most well-known in history, yet it all started with something modest and simple: postage stamps. According to Smithsonian Magazine, Ponzi discovered a potential money-making plan based on an international postal reply coupon (IRC) in 1919. When a person received a letter from another country, they were also given an IRC, which they might use to respond. Ponzi zeroed focus on the idea of purchasing IRCs in one nation and swapping them in another country with a higher value. Ponzi used his IRC plan to get investors into what became known as the typical Ponzi scheme.
Ponzi simply moved money from new investors to existing investors to keep up with spectacular promises of 50% returns in 45 days, rather than using investors' money to turn profits with IRCs. He kept up the pretense until August 1920, when he was arrested. According to The Telegraph, Ponzi was convicted of federal and state fraud crimes and scammed investors out of an estimated $7 million. However, some sources put the loss to investors as much as $20 million.
Robert Allen Stanford Scam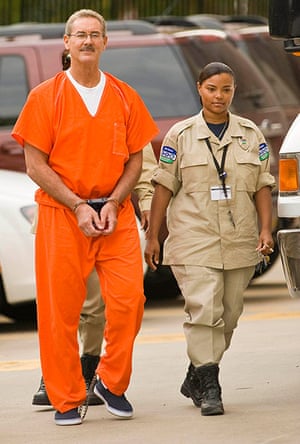 Robert Allen Stanford was accused by the Securities and Exchange Commission (SEC) in 2009 of a multibillion-dollar certificate of deposit (CD) fraud. Stanford allegedly used his Antigua-based company, Stanford Financial Group in hand with Stanford International Bank (SIB), to sell $8 billion in CDs to investors, enticing them with the typical promise of big, but unlikely returns. The SEC stated in a 2009 press release that SIB misrepresented its CD program, defrauding investors. Stanford was sentenced to a whopping 110 years in jail in 2012 for orchestrating the 20-year-long fraud scam. Stanford "misappropriated $7 billion from SIB to finance his businesses and lifestyle," according to the US Department of Justice. Stanford's attempt to overturn his conviction and prison sentence was refused by a US appeals court in late 2015, according to Reuters.
James Paul Lewis Jr.
Misrepresenting the facts is common in these biggest money scams, but James Paul Lewis Jr. went a step further. According to a 2005 announcement from the US Department of Justice, Lewis led the Orange County-based Financial Advisory Consultants and promised investors annual returns of 18% to 40%. Lewis had other plans for the money, despite telling investors that he would use it to buy and sell distressed firms, issue commercial loans, lease medical equipment, and finance insurance premiums.
He allegedly used his company Financial Advisory Consultants (FAC) cash to buy mansions and expensive cars, invest in other firms with investor money, and trade currency futures. For seven years, no one was able to identify an investment scam.
According to the release, the Ponzi scam garnered more than $300 million, involving over 3,000 investors, and caused victims to lose at least $50 million. Lewis admitted to mail fraud and one of the biggest money scams in 2005.
Nicholas Cosmo Scam
Nicholas Cosmo has been the target of various money scams. Cosmo started Agape World Inc. in 2000 after serving 21 months in prison for scamming investors. He was swiftly back to his cunning ways. Cosmo allegedly informed investors that the money would be used to support short-term, secured bridging loans to small enterprises. According to the Wall Street Journal, investors can expect big profits in exchange.
According to Bloomberg in 2011, Cosmo pleaded guilty to operating a $400 million Ponzi scam and was sentenced to 25 years in jail. This one of the biggest money scams lasted from 2003 to 2009, according to Bloomberg, and the victims lost around $195 million.
Walter Forbes and Kirk Shelton
Most financial scams include "cooking the books," but Walter Forbes and Kirk Shelton took it a step further. CUC International, a prominent direct marketing company that combined with successful travel and accommodations provider HFS, Inc. in December 1997, had Forbes as CEO and Shelton as president in the 1990s. Cendant Corp. was formed as a result of the merger, which appeared to be another great success for investors. CUC's profits, however, were not as lucrative as the company stated.
Forbes and Shelton stole around $500 million in profits declared over three years, according to Cendant records after the merger. According to Forbes, when Cendant reported the major accounting mistake in 1998, the company lost $14 billion in market value in a single day. According to the New York Times, the CUC debacle was the worst accounting fraud ever at the time, costing investors $19 billion. Forbes and Shelton were sentenced to more than a decade in jail as well as monetary compensation by federal judges.