Taking over a family business is not the same as starting a new business. Running a family business requires a new entrepreneurs to respect the firm's values and ethics while also accepting responsibility for its long-term sustainability. A startup or new business has more opportunities to explore difficult business strategies.
Family business ownership is often regarded as less glamorous. According to a 2019 PwC report, it comes with its own set of obstacles, such as keeping pace with technical innovation, adopting digital strategies, attracting the right talent, and so on.
Entrepreneurs' emotional connection to their family business may take precedence over starting a new business. It can inspire people to take on new challenges and scale-up.
Entrepreneurs' emotional bond to their family business may take precedence over starting a new business. It may inspire them to take on challenges and grow. Here are five examples of entrepreneurs that have done only that.
Top 4 Entrepreneurs who found Success by taking over their Family Business
RK Jewellers was created in 1995 in Delhi by Rakesh Sharma and his wife Sunita to provide customers with the best gold and diamond jewelry designs available. They launched the business with a capital of Rs 3.55 crore and worked long hours to make it a success.
Their children, Rohan and Prakshi, took over in 2011 and wanted to build on their parents' achievements. They wanted to make RK Jewellers into a brand that offers beautiful design collections to a wide range of customers.
"Earlier, people used to buy jewellery as assets, but now people consider it fashionable to wear designer diamond and gold jewellery. Hence, my sister and I stepped into the business to cater to that niche audience and make products with international aesthetics," Rohan Sharma says.
Aayush Madhogaria – Jagannath Iron Foundry
Aayush Madhogaria (26) joined his family's business against his parents' wishes in 2015. For four decades, the Madhogarias ran Jagannath Iron Foundry (JIF) in Howrah, near Kolkata, but they believed they were in a failing industry.
The IIM-Kozhikode graduate, however, was not willing to let the foundry die, and he began by identifying the source of the problem. JIF manufactured cast iron products such as pipe fittings, manhole covers, valve bodies, and other engineering castings. But they were sold rough and without any value addition to local traders," Aayush says.
For the brand, Aayush devised a two-pronged strategy. One, under the JIF brand, manufactures and sells finished access covers (municipal or drain covers) to international markets. Two, function as an OEM (original equipment manufacturer) for other Indian brands, producing and selling pipe fittings and valves.
Kishan and Bishan Jain – Goldmedal Electricals
Kishan Jain's grandfather, Otmalji Goraji, and his son, Kishan's father, Jugraj Jain, opened a small shop in 1979 called Goldmedal Electrical, with a capital of Rs 2.5 lakh.
Kishan graduated from college in 1998 and joined his father's company. When the second-generation leader arrived, Goldmedal experienced a complete change. His foresight in investing in the company's expansion and modernization, as well as infrastructure, resulted in a rapid increase in the company's product portfolio.
"I wanted to bring in innovation. The existing urea switches had limitations and I wanted to diversify into the market. Hence, for the first time, we introduced plastic," Kishan shares on his early days at Goldmedal.
In 2001, the company began producing polycarbonate switches and introduced the 3-Magic series, which quickly gained popularity in the southern market, particularly in Tamil Nadu and Kerala.
Kanav Aggarwal – Jaycee
Amritsar-based Under the name 'Jaycee,' Kanav Aggarwal's family owned several businesses in Amritsar, ranging from Maruti Suzuki to Piaggio two-wheelers, and Royal Enfield motorbike dealerships to a tractor component manufacturing company.
Kanav acknowledges that he only joined the company half-heartedly after realizing that his family required him to manage other businesses as well. But he chose to immerse himself in the task. He took over the Royal Enfield dealership affairs of his family.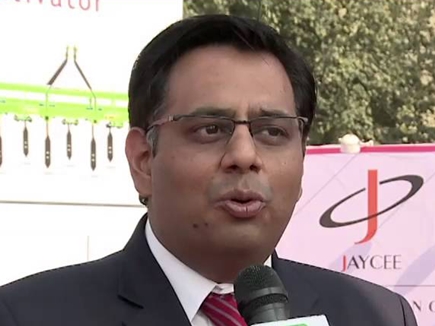 "Before I joined, for years, we used to sell 50-60 bikes per month. When I took over, we started registering a 20-percent growth per month, and within four years, we were selling 250 bikes a month, higher than any other dealer in the country," he adds. Today, Kanav claims that Jaycee is one of the top dealers of Royal Enfield motorcycles in India.
With his takeover of the Jaycee Strips and Fasteners plant, the company has grown steadily and now has a turnover of Rs 25 crore.
Read More:
Alexandre Arnault – Here's Everything you need to know!