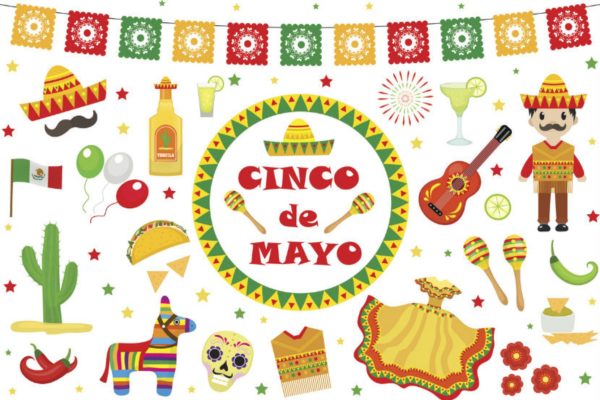 Cinco de Mayo (Spanish: "Fifth of May"), generally known as the Anniversary of the Battle of Puebla, is a Mexican and American festival celebrating a military victory over Napoleon III's French soldiers in 1862. On Thursday, May 5, 2022, Cinco de Mayo will be celebrated.
Every year on May 5, Cinco de Mayo, a sweet victory is celebrated with zeal. The day is celebrated in Puebla with parades, speeches, and reenactments of the 1862 fight, but it is largely ignored elsewhere in the country. Cinco de Mayo became a method for Mexican immigrants in the United States in the mid-twentieth century to celebrate their Mexican heritage.
History of Cinco De Mayo
Let's start with the most common misunderstanding: Cinco de Mayo does not celebrate Mexican independence. But it doesn't make it any less significant or noteworthy, because the history behind it reveals the significance of North America's landscape as a whole.
For the second time, the French intervened in an economically failing Mexico with the hopes of gaining control of the Latin American country under Napoleon III's rule. To overthrow Mexico's president, Benito Juarez, the French General Charles de Lorencez marched his army towards Mexico City.
Things didn't go as planned, though, as they encountered fierce resistance, culminating in the Battle of Puebla on May 5, 1862.
The Mexican Army, led by Ignacio Zaragoza, defeated the French army at Puebla, a city approximately 70 miles from Mexico City, despite having only half the troops of their opponents. Juárez made Cinco de Mayo a national holiday four days later, on May 9.
While the combat did not result in a major strategic victory, and the French took control of Mexico in 1864, it did serve to boost resistance forces' spirits and enable them to form an alliance with the Americans to force Napoleon's men to withdraw. Since the French are thought to have assisted the Confederacy during the Civil War, Mexico's resistance affected the course of American history.
Pro-Union The triumph in the Battle of Puebla was widely celebrated by Mexican citizens in California, who saw it as a success for the Union cause, subsequently formalizing and spreading the annual celebrations across the state and to Mexican-Americans everywhere.
The majority of Cinco de Mayo celebrations in Mexico take place in Puebla, the city where the fight took place. To participate in major parades, people dress up like French and Mexican troops or in colorful outfits. People can buy patriotic apparel from vendors, and there are kiosks serving Mexican food all over. The most popular foods at this festival are tacos and margaritas, as well as mole poblano, which is the official cuisine of Cinco de Mayo. The battle is occasionally reenacted for residents and tourists to see the Mexicans' stunning triumph over the French.
In the United States, Cinco de Mayo is also celebrated. Friends and family are invited to costume parties, which are decorated in the colors of the Mexican flag (red, white, and green). Folk music from Mexico is played and danced to. Large parades and special promotions on Mexican food are also held as part of the festivities.
What to Eat on Cinco de Mayo?
Mr. Pilcher explained that while there is no Mexican food linked with the celebration, it can still be a time to unite and celebrate Mexico's and Puebla's culinary traditions.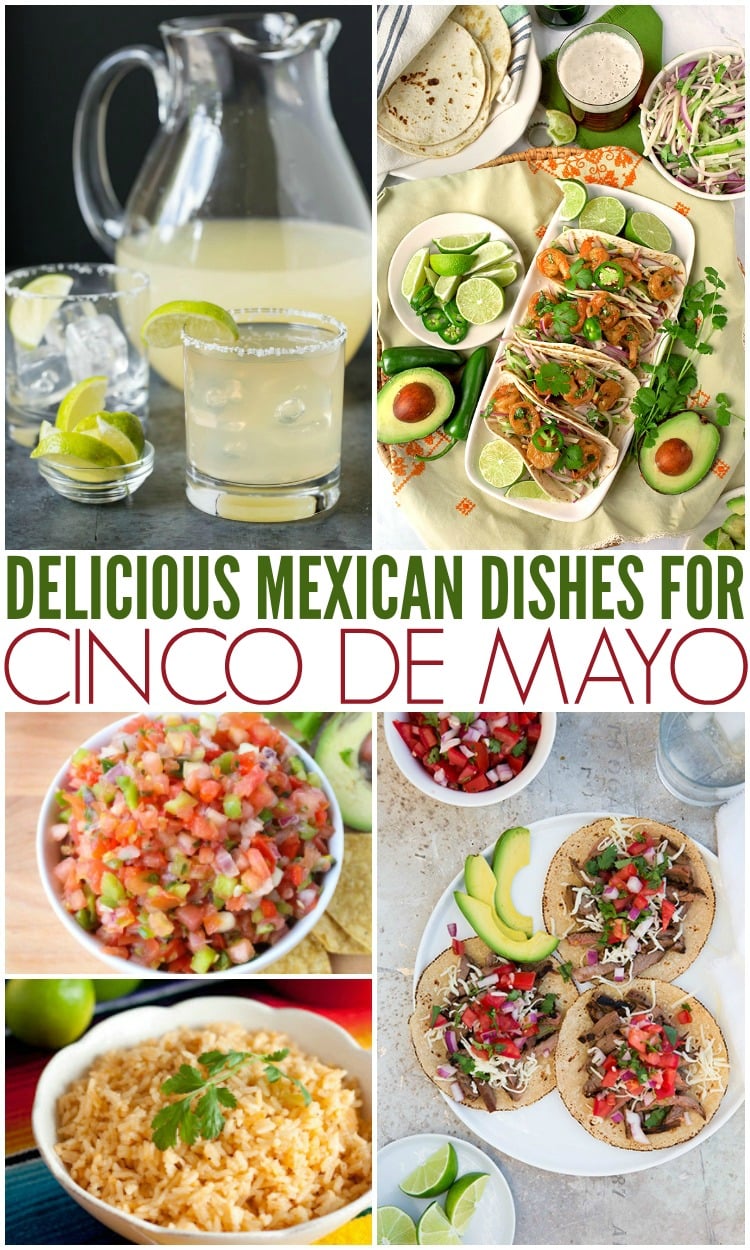 Mole poblano, a chocolate-rich variant of mole that originated in Puebla, according to Pedro Reyes, a Mexican food writer, and creative director at Paladar, a Mexican organization dedicated to the development of culinary projects, would be a nice choice for a Cinco de Mayo-inspired feast. He recommended serving it with chalupas, little fried tortillas with a variety of fillings, white rice, nopales salad, fried beans, and molasses de plátano, stuffed plantain patties. Agua fresca, a light fruit cocktail with tastes like hibiscus, horchata, and tamarind or plaque (a fermented alcoholic drink), could be served alongside beer and tequila.