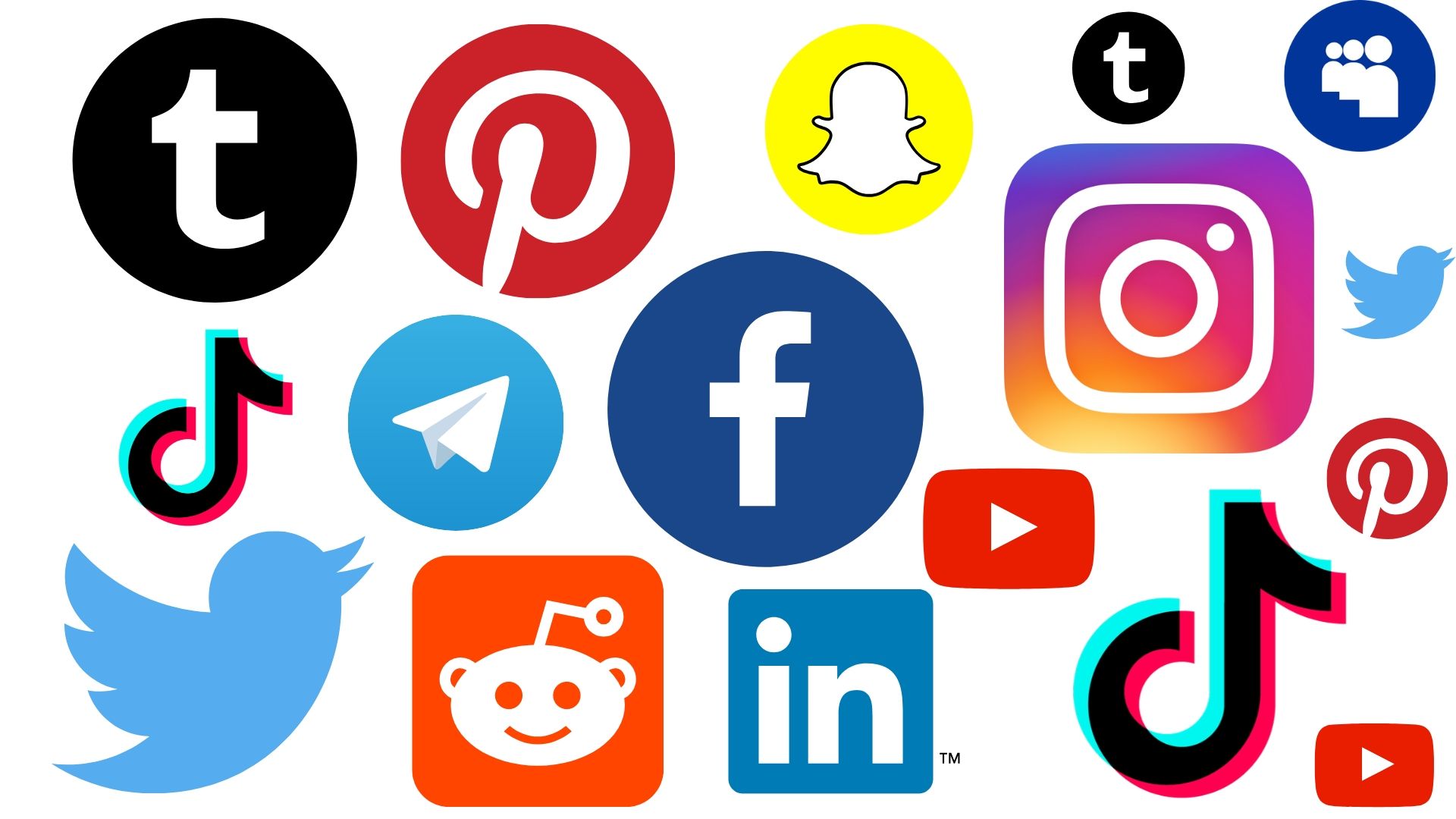 Humans are social animals, but in this day of technology, it is no longer essential to go out and meet new friends; instead, one can simply relax at home and communicate with individuals all over the world via the most popular social media apps of 2022.
All that has kept the globe together throughout these times of lockdown has been social media. Social media has become the new hangout spot, due to the new trends and features.
But, with so many new social networking sites popping up every day, how can you know you're on top of things?
Don't worry, we've got you covered. This post will provide you with a comprehensive list of the 10 most popular social media apps.
Most Popular Social Media Apps
Facebook
If you don't include Facebook in your list of most popular social media apps, you're missing out on a huge thing. Facebook is by far the most popular social media app, with users ranging from teenagers to senior citizens. Everyone uses Facebook daily to catch up with their friends and family's lives.
It's the place to go if you want to quickly connect with most of the people from your present or previous life, with over 2.7 billion users. So, if you haven't tried Facebook yet, now is the moment.
Instagram
If you want to look at photographs and short video snippets, the Instagram app may be the perfect social network for you.
Yes, it's been said that Instagram has become a hub for shallow postings and a lot of selfies, but if you can see past the garbage, you'll find great photography, incredible artwork, trendy fashion, and much more.
Instagram began as a photo and video-sharing website and has since grown to become one of the most popular social media apps. Instagram is a popular social media app among teenagers. Instagram has now become a one-stop-shop for all social media needs, especially due to the addition of reels and IGTV.
Twitter
Twitter is another most popular social media app that has gotten a lot of positive and negative attention in recent months. Twitter isn't exactly the place for a reasoned debate, with its character limit set to 280 characters and the existence of millions of fake bots.
Apart from that, Twitter is the best social media app for you if you want to get all the latest breaking news, fast reactions, and a look at what your favorite athletes, celebrities, and journalists are saying. You may also save videos from Twitter, and you might stumble upon some pretty fascinating ones.
Linkedin
For professionals, LinkedIn is the best and most popular social media app. Period.
LinkedIn has become one of the finest ways to develop your CV, find a new job, and network within your professional circles. There has been a rapid growth of users in recent years.
Snapchat
If you're young and want to know where all the cool kids are these days, check out Snapchat. It's extremely improbable that you'll run into your grandmother here. The site is well-known for its self-destructing photos and videos. It has a lot of gamification aspects and may also be used as a communications tool. Snapchat is one of the most popular social media apps.
Using Snapchat's streak function, you can stay in touch with your friends on a more regular basis and add additional effects to liven up your photos.
Pinterest
You can also utilize Pinterest if you're seeking some amazing ideas or inspiration for a future project. It's the most popular social media app for sharing photos. You can pin photographs to public or private boards, follow other users and boards, and leave comments on other people's pins. It's a fantastic place to get ideas and inspiration.
YouTube
YouTube is the most popular video-sharing social media site. Users can create and submit videos about whatever they choose on Youtube. You may also be paid if you hit a particular YouTube level. On YouTube, you may discover everything from amusing comedy videos to difficult topic discussions.
Sina Weibo
Sina Weibo is China's answer to Twitter. With over 500 million users, it is one of the most popular social networks in the world.
If you want to keep up with what's going on in Asia, you can follow Sina Weibo. Despite the Chinese government's heavy censorship, it is still worthwhile to sign up.
TikTok
TikTok is an app that doesn't require any introduction; its approach to short-form video content has swept the globe. Many nations, like India, have outlawed the social media app, but if you have access to it, you can surely use it.
Telegram
Telegram is a messaging app that works similarly to WhatsApp. Telegram, on the other hand, has several fascinating features, like the ability to create groups of more than 200 members. It's also where you can see some of the most exclusive OTT stuff. It's compatible with both Android and iOS devices. It is the most popular app for sharing links for shows and movies without any cost.