Review – Top Gun: Maverick beats the expectations. It's a serious homage to the original Top Gun, directed by Joseph Kosinski (who also directed another belated 1980s sequel, Tron: Legacy), and co-written by Cruise's regular Mission: Impossible director, Christopher McQuarrie. The opening blurb and aircraft-carrier montage are nearly identical to their 1986 equivalents; it ends with a dedication to Tony Scott, who died in 2012; and it keeps coming back to the characters and situations of its predecessor in the middle.
The plot is also similar in that movie is set in the navy's elite flying school – aka Top Gun – where a cadre of cocky "best of the best" pilots all have superhero-worthy call signs like Hangman (Glenn Powell) and Phoenix (Monica Barbaro).
The plot is clever and engaging, the banter is sharper and funnier, the relationships are more complex, and the aerial stunts are more likely to make you sick. The actors are visible in the planes in numerous shots, and while they may not be piloting, they are certainly being thrown around at stomach-flipping speeds. Viewers will also feel as if they are being flung around.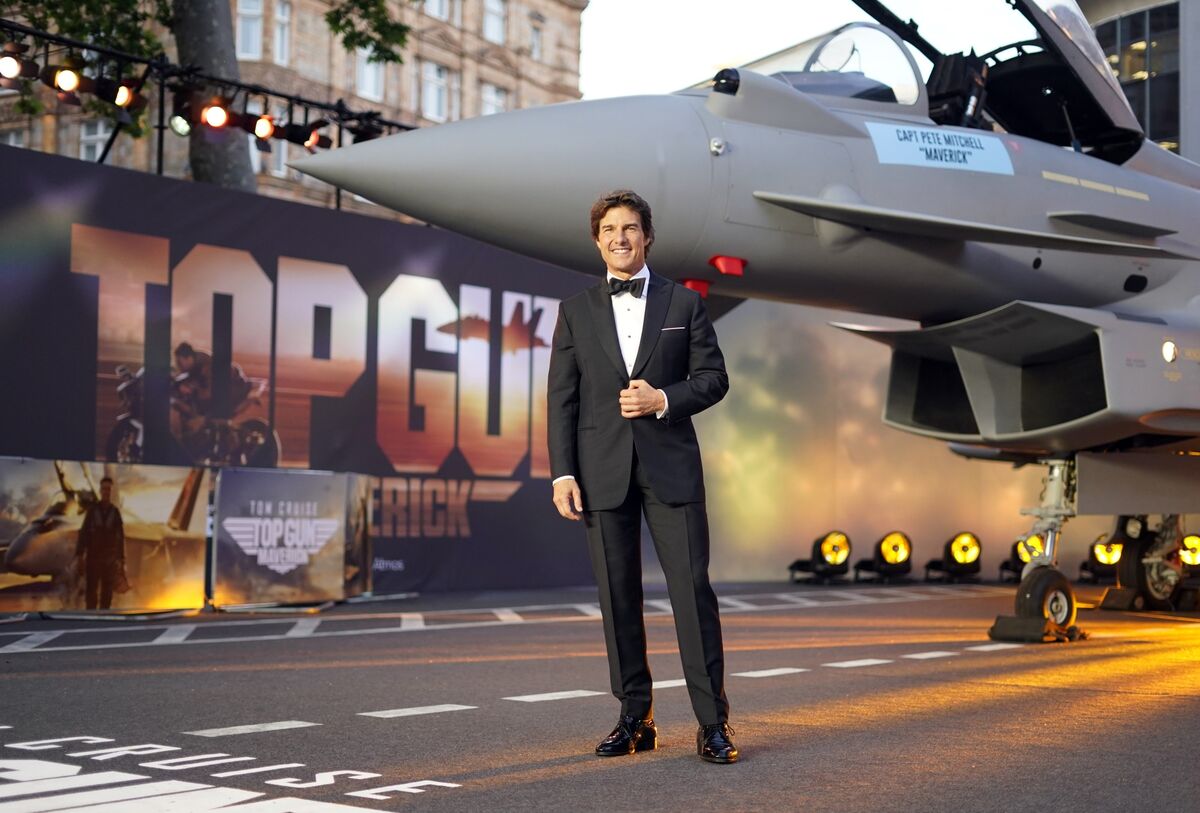 The filmmakers have created impossibly high-altitude rollercoaster sequences that will have you leaning back in your seat as if your weight could push the planes over the mountaintops they're skimming.
These sequences are, once again, significantly superior to those shot for the first film. Tom's teeth are also better than they were in 1986. Pete may not have advanced beyond the level of captain, but the navy must have a comprehensive dental insurance plan.
He hasn't spent much of the last 30 years as a Top Gun instructor, despite what he said in the original film. Instead, he's a test pilot who lives in a hangar in the Mojave Desert and rides his motorcycle to another hangar every morning to test the navy's latest supersonic plane.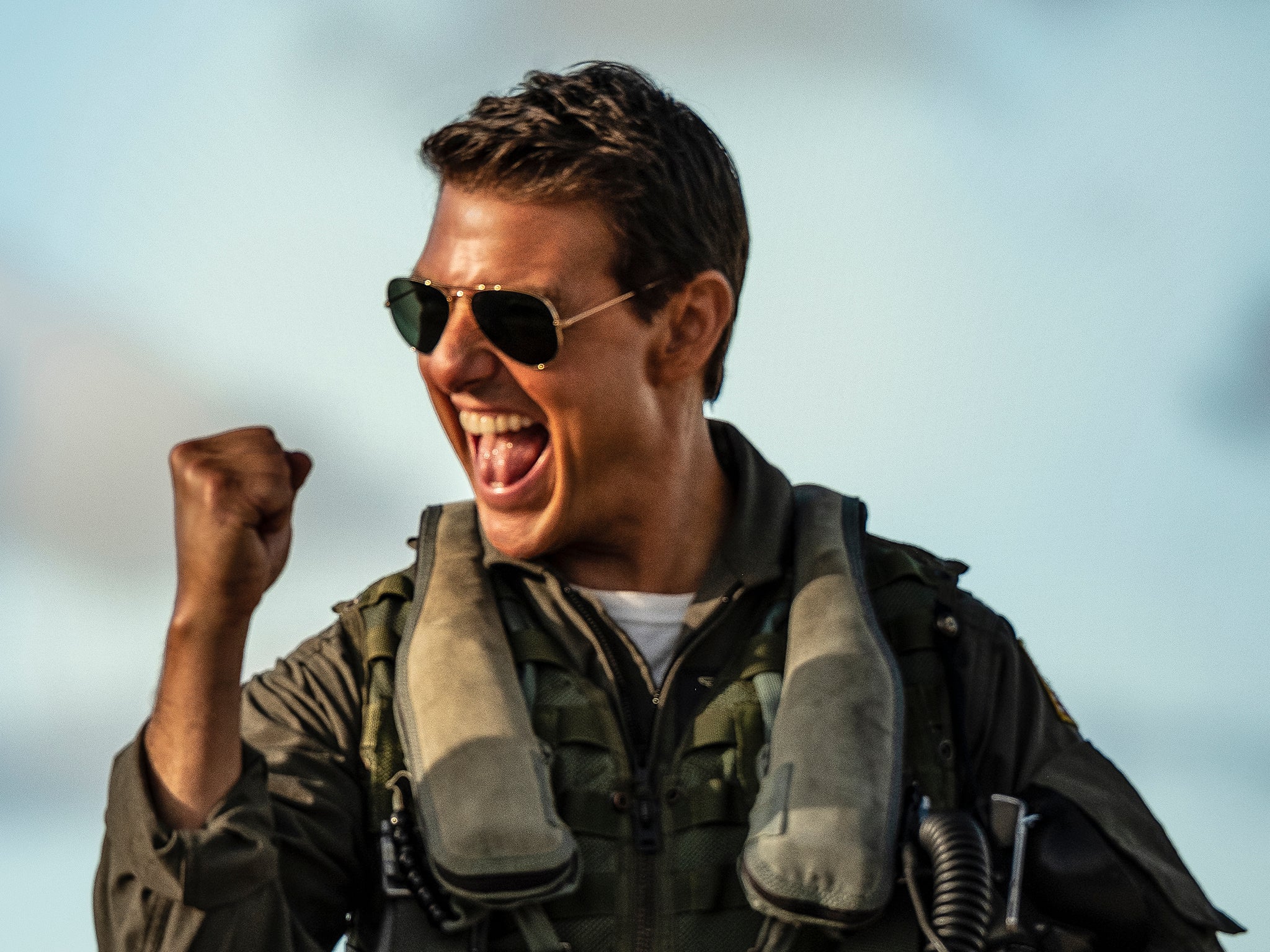 Top Gun: Maverick isn't overtly political, but its hermetically sealed world suggests it is aware of its existence on the edge of reality. In a world where pilots are primarily called on to drop bombs or missiles from great distances, Maverick notes that dogfighting has become a lost art — one that the film will, of course, resurrect for one last ride, one last impossible mission against one last impossible adversary, threading the thinnest of threads through the tiniest of needles.
The entire film may be Cruise's most risky stunt yet. Finally, Top Gun: Maverick is about the impossibility of one's existence. The film is a ghost in itself.
Top Gun: Maverick or Top Gun?
Top Gun: Maverick is a sequel to the Tom Cruise film Top Gun, which was released more than 35 years ago. Will Top Gun: Maverick, the latest in a long line of long-awaited sequels, be able to match the magic of the original?
Top Gun (1986) portrays a young Cruise as hot-shot pilot Pete "Maverick" Mitchell, who attends the Navy's top school for elite fighter pilots with his co-pilot Goose (Anthony Edwards).
Maverick enjoys pushing himself to the edge, but this brings him into trouble, and his confidence is shattered after a tragic accident. But, in the end, the happy ending prevails, and he rescues the day and wins the girl.
Top Gun has remained a fan favorite for years, thanks to a star-making performance by Tom Cruise, great supporting characters such as Anthony Edwards' Goose and Val Kilmer's Iceman, and fantastic '80s tunes like "Danger Zone" and "Take My Breath Away," and incredible aerial sequences. For years, there has been talking about a sequel, and now it is almost here (after a few delays along the way).
Read More:
This Is Us Season Finale – Top 5 series Recommendations you must watch next