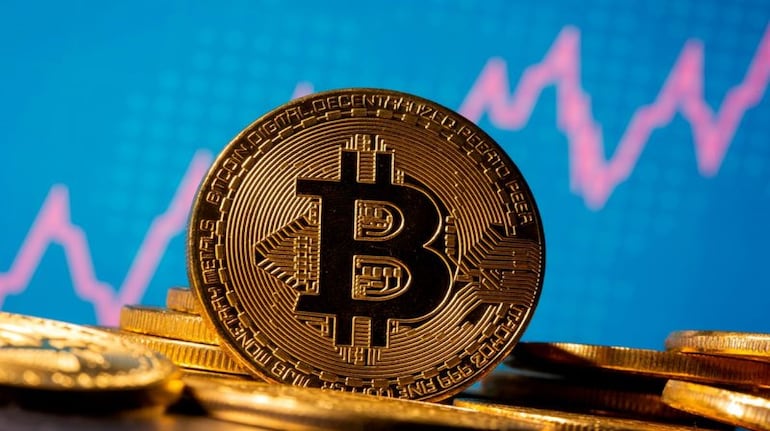 Bitcoin has had one of the most volatile trading histories among asset classes. The value of a single bitcoin grew from a fraction of a penny to $0.09 in 2010, marking the cryptocurrency's first significant price gain.
Since its creation, the cryptocurrency has experienced several ups and downs. Keep reading to learn about Bitcoin's volatility and some of the factors that influence its price.
Bitcoin's price fluctuates between investor enthusiasm and dissatisfaction with its promise. After the 2008 financial collapse, Satoshi Nakamoto, the anonymous Bitcoin creator(s), created it for use in everyday transactions and as a tool to circumvent established banking infrastructure.
The cryptocurrency gained broad acceptance as a medium of exchange, attracting traders who began to bet on price fluctuations. Institutions tried to construct Bitcoin investment products as investors turned to it as a way to hold value, grow wealth, and hedge against inflation.
Bitcoin price fluctuations were mostly caused by investors and traders betting on an ever-increasing price with little basis other than the hope of becoming rich. However, the price of Bitcoin has shifted once more. Bitcoin began to lose steam in January 2022.
Bitcoin Latest Update: It has Entered the "Deepest and Darkest" Phase
The bear market in Bitcoin has reached its "deepest and darkest" stage, with even long-term investors who have survived the storm up until now facing enormous pressure.
According to strategists at Glassnode, an indicator known as a realized price records the average purchase price of all Bitcoins in circulation. According to the business, the cryptocurrency is currently selling at around $1,000 below its current realized price of $23,430. Late Tuesday afternoon in New York, the price of bitcoin was around $22,150.
"The current bear market is now entering a phase aligned with the deepest and darkest phases of previous bears," the strategists wrote in a note. "The market, on average, is barely above its cost basis, and even long-term holders are now being purged from the holder base."
This month, Bitcoin has fallen 30%. It has dropped by 3%. Tuesday is the stock's eighth consecutive day of losses, with the three-day rate of change at 21%, the steepest decline in its history.
Bitcoin Price History
2009-2015
When Bitcoin was first introduced in 2009, it had no value. Its price increased to $.09 on July 17, 2010. The price of Bitcoin climbed again on April 13, 2011, from $1 to a high of $29.60 by June 7, 2011, a gain of 2,960 % within 3 months.
Following that, cryptocurrency markets had a sharp fall, with Bitcoin's price bottoming out at $2.05 by mid-November. Its price grew from $4.85 on May 9 to $13.50 by August 15 the following year. 2012 was a rather uneventful year for Bitcoin, while 2013 saw significant price increases.
It started the year at $13.28 and hit $230 on April 8; it then saw an equally quick deceleration, dropping to $68.50 a few weeks later on July 4. Bitcoin's value slumped in 2014, reaching $315.21 at the start of 2015.
2016 – 2020
Prices gradually increased throughout 2016, eventually reaching over $900 by the end of the year. Bitcoin's price stayed around $1,000 throughout 2017 until mid-May when it surpassed $2,000, and then it skyrocketed to $19,345.49 on Dec. 15.
Other companies began developing cryptocurrencies to compete with Bitcoin once mainstream investors, governments, economists, and scientists took notice.
The price of bitcoin stayed stagnant for the following two years, with small bursts of activity. In June 2019, for example, there was a resurgence in price and trade volume, with prices above $10,000. By mid-December, though, it had dropped to $6,635.84.
When the economy collapsed in 2020 owing to the COIVD-19 pandemic, Bitcoin's price exploded once more. The price of bitcoin was $6,965.72 at the start of the year. The pandemic closure, as well as following government policies, increased investors' concerns about the global economy, accelerating Bitcoin's growth. Bitcoin was trading for $19,157.16 at the close of business on November 23. In December 2020, the price of bitcoin was just under $29,000, up 416 % from the start of the year.
2021-Present
Bitcoin broke its 2020 price record in less than a month in 2021, exceeding $40,000 on January 7, 2021. As Coinbase, a cryptocurrency exchange went public in mid-April, Bitcoin prices hit fresh all-time highs of over $60,000.
Bitcoin's price rose even more as a result of institutional interest, reaching a high of $63,558 on April 12, 2021.
Prices had dropped nearly half during the summer of 2021, reaching $29,796 on July 19. In September, there was another bull run, with prices reaching $52,693, but a big drawdown brought it to a close of $40,710 around two weeks later.
Bitcoin achieved an all-time high of $68,789 on November 10, 2021, before closing at $64,995. Bitcoin fell to $46,164 in mid-December 2021 before fluctuating further as investors were concerned about inflation and the development of a new COVID-19 variation, Omicron.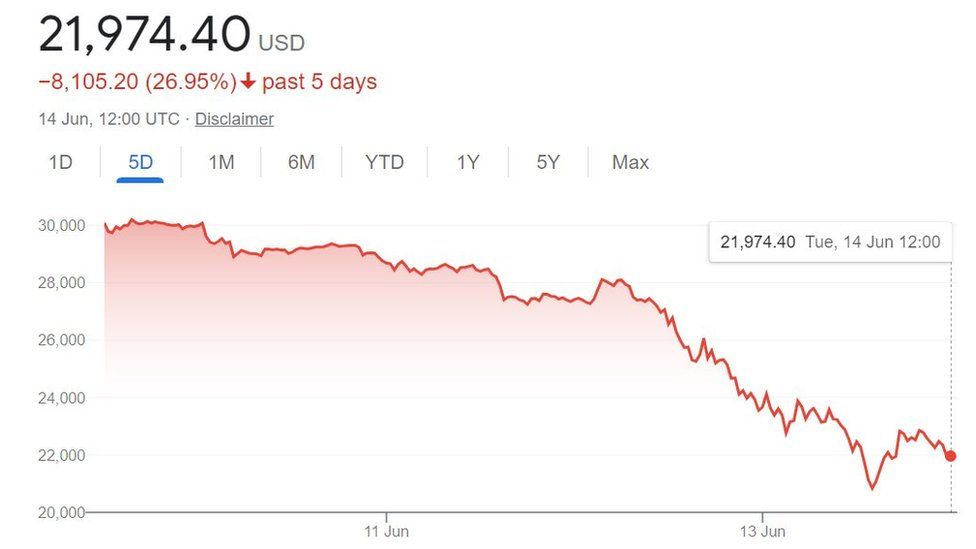 Between January and May 2022, Bitcoin's price steadily declined, reaching a high of $47,445 by the end of March before falling to $28,305 on May 11, the first time it had dropped below $30,000 since July 2021. Cryptocurrency prices fell on June 13, with Bitcoin falling below $23,000 for the first time since December 2020.
Did you read?
There's A New Scam Affecting Cryptocurrency Traders in India.