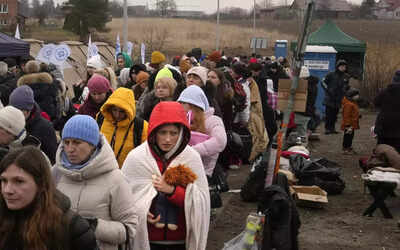 Concerns for millions of citizens caught in the crossfire are growing as more Ukrainian towns and cities fall under siege.
Russia proposed the creation of humanitarian corridors for citizens to flee, but there appeared to be little interest. Ukraine and others criticized the evacuation routes, which primarily went to Russia and its ally Belarus. Even after the declaration of the corridors, Russia continued to bombard some cities with rockets.
After Moscow entered the Syria war in 2015 to support President Bashar Assad's forces, such tactics became common.
However, during the recent Russia-Ukraine crisis, the Russian Defense Ministry said it has struck an agreement with Ukrainian forces on evacuation routes to allow residents to leave the vital port of Mariupol in the country's south and the eastern town of Volnovakha in the country's east.
What is a Humanitarian Corridor?
A humanitarian corridor is a kind of temporary demilitarized zone created to allow humanitarian aid into a crisis region or migrants to leave safely. The severely constrained, narrow space of a humanitarian corridor distinguishes it from humanitarian efforts carried out in a larger or uncontrolled zone.
They're in a place to reduce civilian casualties during wartime, and both parties to a conflict must agree to them. The tunnels can also be utilized to convey food and medical supplies to residents who are caught in a siege-like situation and have no access to necessities.
Humanitarian corridors are required when armed conflict prevents large numbers of civilians from accessing necessities. This could happen by chance as conflicting parties battle without considering the consequences of their actions.
However, sieges, in which armed players cut off residential areas from water, electricity, food, and medical assistance, thus holding civilian populations hostage, can arise on purpose.
Humanitarian corridors can help in instances where the international law of war is breached, leading to a large-scale attack on people, culminating in a humanitarian disaster. During the Bosnian War and the Syrian Civil War, these humanitarian corridors were often used.
Who sets up a Humanitarian Corridor?
Since the 1990s, most humanitarian corridors have been proposed and negotiated under the United Nations (UN) charter. Local groups have been known to create a corridor on occasions. Who has access to the corridors is decided by the disputing parties, but it is normally confined to neutral actors, the UN, or charity organizations.
Agreements between armed parties that agree to halt hostilities within the corridor can be used to build humanitarian corridors. Experts believe, however, that they can sometimes form spontaneously when individuals seek a way to safety and are supported along the way by other civilians or government officials.
Humanitarian Corridors established during the Russia-Ukraine Crisis
Russia stated on Monday morning that it would cease firing and allow humanitarian access to four Ukrainian cities. These routes will be used to convey people only to Russia, Belarus, and other parts of Ukraine. A five-hour cease-fire was declared in eastern Ukraine on Saturday, March 5, to allow 200,000 people of Mariupol and 15,000 residents of Volnovakha to escape.
"Uninterrupted objective control of the evacuation, including the use of drones," according to a Russian military statement. However, after only a few hours, the initiative was believed to have failed. According to the Mariupol city authority, the evacuation was "postponed for security concerns," as Russian forces continued to pound the city and its surroundings.
Criticisms of the Russia-Ukraine Corridor
According to Reuters, Russia claims that the corridors established near Mariupol and Volnovakha have not been used. "Nationalists" reportedly prevented residents from leaving, and Russian troops were also targeted during the cease-fire, according to the Russian news agency RIA.
Ukraine also stated that Russia had failed to deliver on its promise of a corridor in Kherson and that 19 cars delivering humanitarian goods had been turned away. Instead, Kherson Mayor Igor Kolykhaiev announced on Facebook that the Russians will provide high-profile assistance to the civilian population.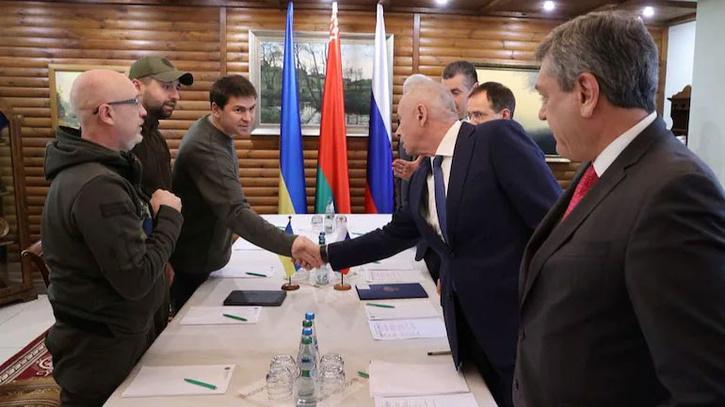 The corridors have also been criticized for allowing Ukrainians to go to Russia and Belarus, two countries that are waging war on their homeland." This is a completely immoral story." a spokesman for Ukrainian President Volodymyr Zelensky told Reuters. "The misery of others is misused to generate the ideal television impression. These are Ukrainian nationals, and they have the right to evacuate to Ukraine's territory."
Continue Reading:
The Sanctions Announced Against Russia after the Ukraine Attack
Anti-war Protests against Russia around the World
India Returns to Diplomacy over the Russia-Ukraine Conflict
Why are so many Indian Students still Unable to Leave Ukraine?