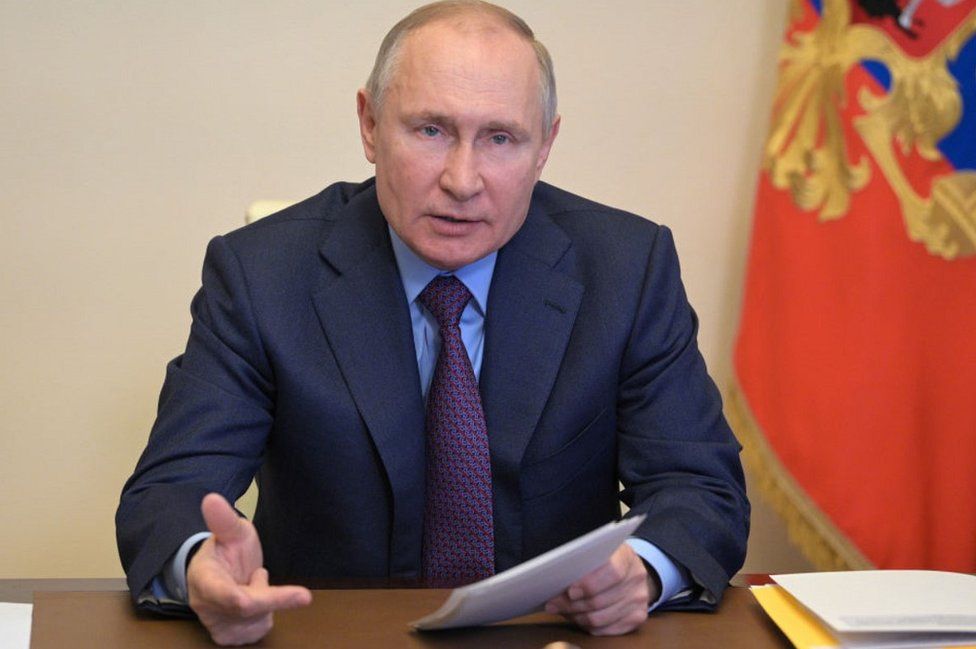 Vladimir Putin has been the President of Russia for three terms (2000–2004, 2004–2008, 2012–2018, and May 2018 to present), and was Acting President from 1999 to 2000, succeeding Boris Yeltsin after his resignation. Putin was previously Prime Minister for three months in 1999, and from 2008 to 2012, he held a full term. He was a member of the Unity and United Russia party throughout his administration.
Putin's political system has been described as combining elements of economic liberalism, a lack of government transparency, cronyism, nepotism, and widespread corruption. Many people agree with this viewpoint, but others, including Boris Nemtsov, have called it "a systemic and institutionalized form." Here is a summarised overview of noteworthy events that have occurred in Russia under Vladimir Putin.
An Overview of Russia under Vladimir Putin
Putin signed a number of liberal economic changes into law during his first two terms as president, including a 13 percent flat income tax, a lowered profits tax, and new land and civil regulations. During this time, Russia's poverty rate fell by more than half, while the country's real GDP grew at a rapid pace.
The Putin regime aspires to imitate the former Soviet Union's grandeur, belligerence, and expansionism in global affairs. "Just as Russia once exported Marxist revolution, it may now be creating an international market for Putinism," wrote Simon Tisdall of The Guardian in November 2007, because "more often than not, instinctively undemocratic, oligarchic, and corrupt national elites find that an appearance of democracy, with parliamentary trappings and a pretense of pluralism, is much more attractive, and manageable, than the real thing."
According to American economist Richard W. Rahn, who wrote an article for The Washington Times on September 20, 2007, Putinism is "a Russian nationalistic authoritarian form of government that pretends to be a free-market democracy" and "owes more of its lineage to fascism than communism," noting that "Putinism depended on the Russian economy growing rapidly enough that most people had rising standards of living and, in exchange, were willing to put up with the existing soft repression."
"As Russia's economic fortunes changed, Putinism was likely to become more repressive," he projected. Putin retaliated over Rahn's words by weakening democracy, promoting conservative beliefs and ideals, and silencing critics of his policies and administration.
The 5 Major Events during Vladimir Putin's Regime
The end of the Second Chechen War
The Second Chechen War started in September 1999, but serious hostilities began in Vladimir Putin's first year in power. Chechnya's counter-terrorism operation (CTO) was only officially ended in 2009.
Deorbit of Mir Space Station
In a planned manoeuvre, the Russian orbital station Mir crashed into the Pacific Ocean on March 23, 2001. The station lasted 15 years in space instead of the projected five, and it was the forerunner of the International Space Station. It was shut down due to degradation, obsolete equipment, and a lack of finances to keep it running.
Dubrovka Attack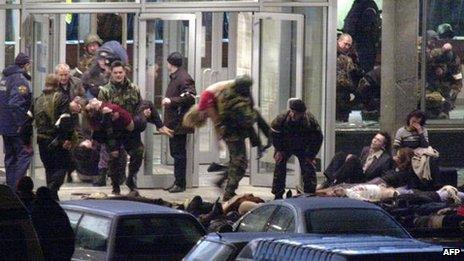 The attack on the Nord-Ost Theater Centre in Dubrovka lasted from October 23 to October 26, 2002. Armed terrorists kidnapped 916 people in Chechnya, demanding the end of the conflict. In the end, 130 people died and almost 700 were injured, primarily as a result of the botched rescue mission.
Russian-Georgian War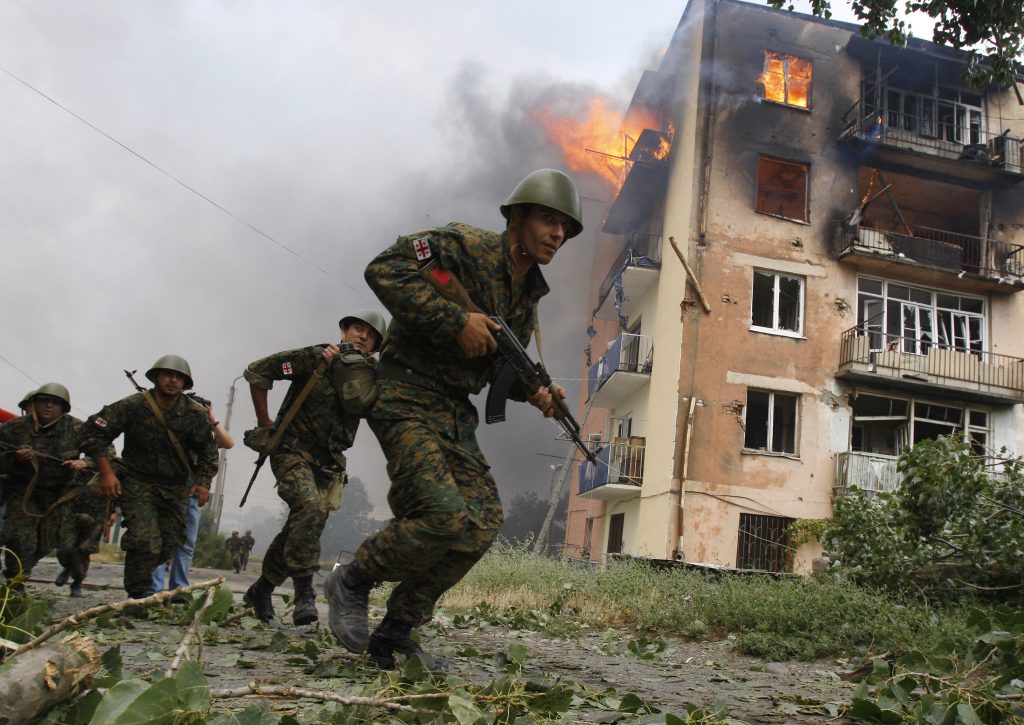 Russian President Dmitry Medvedev announced the start of an operation "to enforce peace" in August 2008. The conflict in South Ossetia between Russia and Georgia lasted five days. According to Tbilisi, the conflict caused more than 20,000 Georgians to flee South Ossetia. The United Nations General Assembly passed a resolution calling for the right of all refugees and their descendants to return to the region to be protected. The war came to an end with the defeat of the Georgian army.
Conflict with Ukraine
The armed war in eastern Ukraine began in 2014, following widespread protests against President Viktor Yanukovych's removal and the signing of a strategic partnership with the EU. Pro-Russian separatists in the Donetsk and Lugansk republics requested autonomy from the Ukrainian authorities because they disagreed with Kyiv's policies. Russia has been accused of involvement in the war by Kyiv and the West. These charges are denied by Russia.
Read about the current Russia vs Ukraine Crisis.