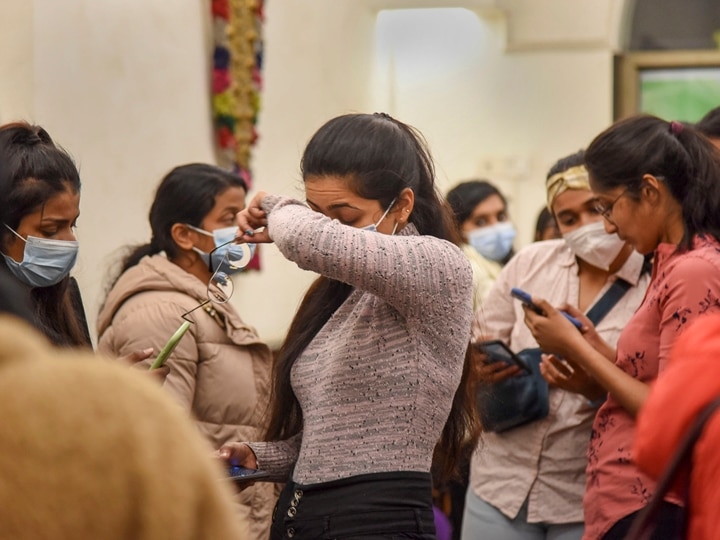 On Wednesday, Russia claimed that Indian students stuck in Ukraine's war-torn country had been taken. In the meantime, Ukraine claims the students have become "hostages of Russian armed aggression."
India has requested safe passage from both Russia and Ukraine as it intensifies its attempts to evacuate its citizens stranded in war-torn Ukraine. During the evacuation, Russia and Ukraine both claimed responsibility for holding the Indian students captive.
On Wednesday, Russia alleged that Ukraine had taken Indian students. In a briefing, Russia's Ministry of Defense stated that while Russia was attempting to evacuate Indian students from Kharkiv, Ukrainian forces seized Indians.
"According to our data, the Ukrainian authorities are forcibly detaining a large group of Indian students in Kharkiv who want to leave Ukrainian territory and go to Belgorod," said Major General Igor Konashenkov, the ministry's official representative.
India, Pakistan, and China Students become hostages of the Russia-Ukraine Conflict
Meanwhile, the Ministry of Foreign Affairs of Ukraine claims that students from India, Pakistan, China, and other countries have "become hostages of Russian armed aggression."
The Russian ministry's statement was issued just hours after Prime Minister Narendra Modi spoke with Russian President Vladimir Putin on the phone. They are said to have talked about the safe evacuation of Indian nationals from danger zones.
"The two leaders reviewed the situation in Ukraine," according to a statement from the Prime Minister's Office. They talked about how to safely evacuate Indian nationals from war zones.
Meanwhile, V Muraleedharan, the Union Minister of State for External Affairs, claims that 6000 Indians have been evacuated.
"Of the 20,000 Indians stranded in war-torn Ukraine, 6,000 have been brought back to the country so far, and the Centre is making all efforts for the safe return of the remaining ones," he told PTI.
One Indian Student died in Shelling, Kharkiv
The pressure on India's government to evacuate its citizens has grown in recent days, particularly after one student was killed in shelling in Kharkiv on Tuesday. According to the administration, approximately 17,000 of the estimated 20,000 Indian citizens in Ukraine have fled the country, and India is attempting to evacuate the remaining Indian people to neighboring countries where they can be flown back home. Many of those still missing are in combat zones like Kharkiv and Sumy.
Sheikh, a Sumy State University medical student, had been attempting to escape the city for several days. However, shelling by Russian forces has trapped him and perhaps 500 other Indian students in the city.
The Russian border is around 50 kilometers (30 miles) away. They are, however, hundreds of kilometers and at least 10 hours away from Ukraine's western border, where Indian officials have focused their rescue efforts so far. More evacuation planes are scheduled from countries bordering western Ukraine, including Poland, Slovakia, Hungary, and Romania. A delegation of Indian cabinet members has gone to these countries to assist in the rescue efforts.
After receiving information from Russia, India has advised all of its citizens to leave Kharkiv immediately, according to Arindam Bagchi, a spokesman for the External Affairs Ministry. He claimed they were told to go to three safe zones approximately 15 kilometers (9 miles) away using whatever means possible, including walking.
Keep reading:
India Returns to Diplomacy over the Russia-Ukraine Conflict
Anti-war Protests against Russia around the World