Hustle's rousing compass is Adam Sandler as weary NBA scout Stanley. Stanley has spent the previous eight years traveling the world from game to game and hotel room to hotel room in pursuit of a game-changing player who can lead his team, the Philadelphia 76ers, to a championship.
On the other hand, Stanley is sick of being on the road. He wants to be a coach so he can be more stable and spend more time with his wife, Teresa (Queen Latifah), and their daughter (Jordan Hull). He thinks he's found his once-in-a-lifetime lottery ticket when he meets Bo Cruz (Juancho Hernangomez), a tall Spanish construction worker with a game.
Hustle is a lot glitzier and bigger than Zagar's previous film, We the Animals, which was a critical favorite. It uses an all-star cast, innovative camerawork, and razor-sharp editing to elevate a clichéd story about devoted fatherhood and distant hoop dreams. However, the bones of other, better movies may be seen in the early stages of Hustle.
Stanley tries to fit in by ceding ground to the abrasive Vince Merrick (Ben Foster), son of 76ers club owner Rex Merrick (Robert Duvall). A tenacious scouting meeting between Stanley and Vince is ripped from Moneyball, in which they dispute the prowess of an overseas prospect who Stanley believes lacks heart.
Stanley placates Vince by regularly missing his own daughter's birthday to be on the road, but the two still have a warm relationship, as illustrated by a car ride in which she explains her desire to attend film school. That scene is based on Sandler's depiction of a sensitive father in Noah Baumbach's The Meyerowitz Stories.
Even Stanley's discovery of Bo Cruz can be traced back to a previous movie. After Rex gives Stanley his long-awaited promotion to assistant coach of the 76ers, Vince sends him back out on the road with only one instruction: uncover a generational talent and he'll get his coaching job back.
Stanley meets Bo in Spain, who not only plays basketball in Timberlands but also hustles the locals out of money by challenging them to one-on-one games. Bo is a single parent who utilizes basketball as a means of providing a better life for his small daughter, Lucia. His fatherly drive is reminded of Ray Allen's paternalistic character in He Got Game.
Hustle has a lot of feel-good avenues, but the writers, Will Fetters (A Star Is Born) and Taylor Materne, are having difficulty developing their characters. When Stanley and Bo return to America, Vince is interested in the fascinating Spaniard.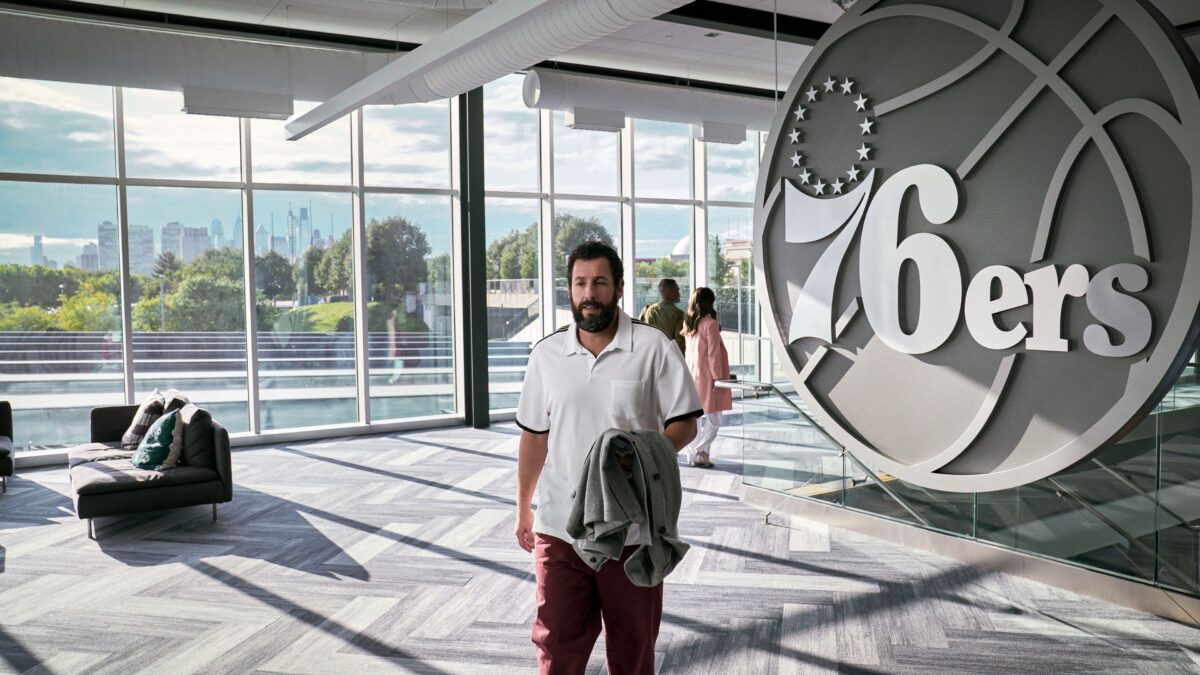 Although Vince is the villain, the script does not provide him with much motivation to ruin Stanley's life. At the very least, Foster's ability to project out-of-control anger creates a meal out of the script's crumbs. Heidi Gardner, who plays Vince's sister and may have an unexplained crush on Stanley, gets very little screen time, as does Duvall. Despite their easygoing dynamic, Queen Latifah is restricted to the supportive-wife role, and Stanley's relationship with his daughter lacks depth.
In one version of the movie, Sandler's washed-up scout veers toward the struggling alcoholic played by Ben Affleck in the recovery-through-sports film The Way Back. Fetters and Materne, on the other hand, aren't interested in the darker, edgier corners of redemption stories.
Hustle Movie Description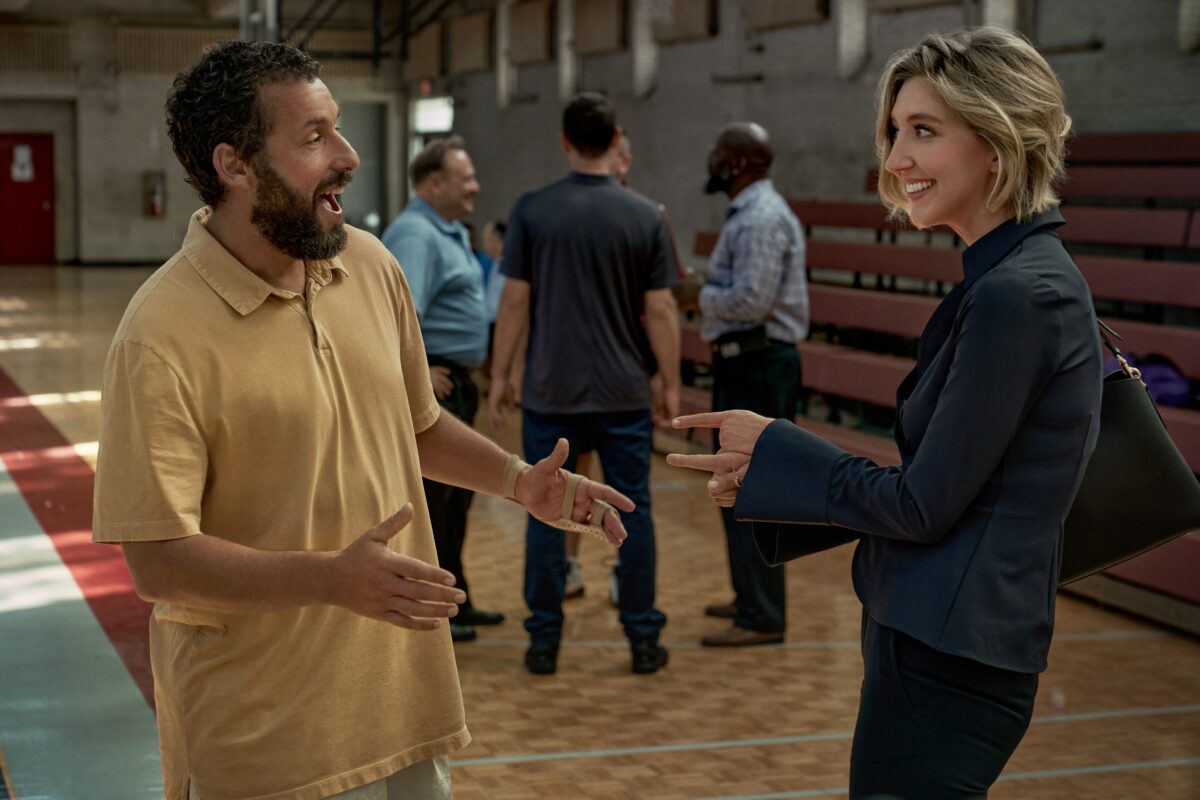 Stanley Sugerman's (Adam Sandler) passion for basketball is unrivaled, but the road-weary Philadelphia 76ers scout, who aspires to be a coach, is stuck on the hunt for the next unknown talent. His quest takes him to Spain, where he meets Bo Cruz (NBA player Juancho Hernangómez), an exceptional streetball player with a troubled past. Stanley and Bo bond on and off the court, sharing a love for the game as well as a desire to prove they can win in both basketball and life. Can the underdogs triumph with the help of Stanley's wife, Teresa (Queen Latifah)?
Continue Reading:
Black Adam Trailer Review – DC's Anti Hero Movie