I don't know about you, but when I visit a new country the thing I am most excited about doing is eating. It is not only trying out the cuisine and what each place has to offer that is the exciting part, it's the whole experience of eating out. What makes these list of Best Restaurants in the World are the atmosphere, the staff, the drinks, and, of course, the food itself.
These are the factors that determine whether we enjoy a restaurant, whether we will go back and tell others to visit. Many restaurants do this well, but there are only a select few around the world that are exceptional. Their attention to detail and attention to the needs of their guests is unparalleled. Here are the Best Restaurants in the World you must try.
Best Restaurants in the World you must visit
El Cellar de Can Roca, Girona, Spain
What's remarkable about this Catalan family-owned restaurant, which is run by the Roca brothers, is how it manages to be so welcoming, memorable, and decorative lighting without resorting to unnecessary theatrics. This is a classic presentation.
Noma, Copenhagen, Denmark
Innovative, imaginative, and, at times, disturbing. René Redzepi, the chef-patron, is the restaurant's brightest star, and his inventions keep bringing diners back.
Osteria Francescana, Modena, Italy
The right balance of traditional cooking with current ideas and flourishes provides the perfect evening of quality. Chef Massimo Bottura's dish, 'camouflage,' is a thin layer of foie gras covered with powders (hare blood, chestnut, various herbs) and organized to seem like army woodland camo.
Mugaritz, San Sebastian, Spain
Mugaritz is the only one who truly knows the dining experience. The multiple course tasting menu, which pays close attention to detail, is a popular pick among visitors.
Eleven Madison Park, New York
Eleven Madison Park, the first North-American restaurant on our list, is known for the unexpected. The restaurant's structure is made up of art deco architecture, but it's what happens at the tables – card tricks, strange gifts from waiters, meat grinders on the table – that pushes it into our Best Restaurants in the World.
D.O.M, Sao Paulo, Brazil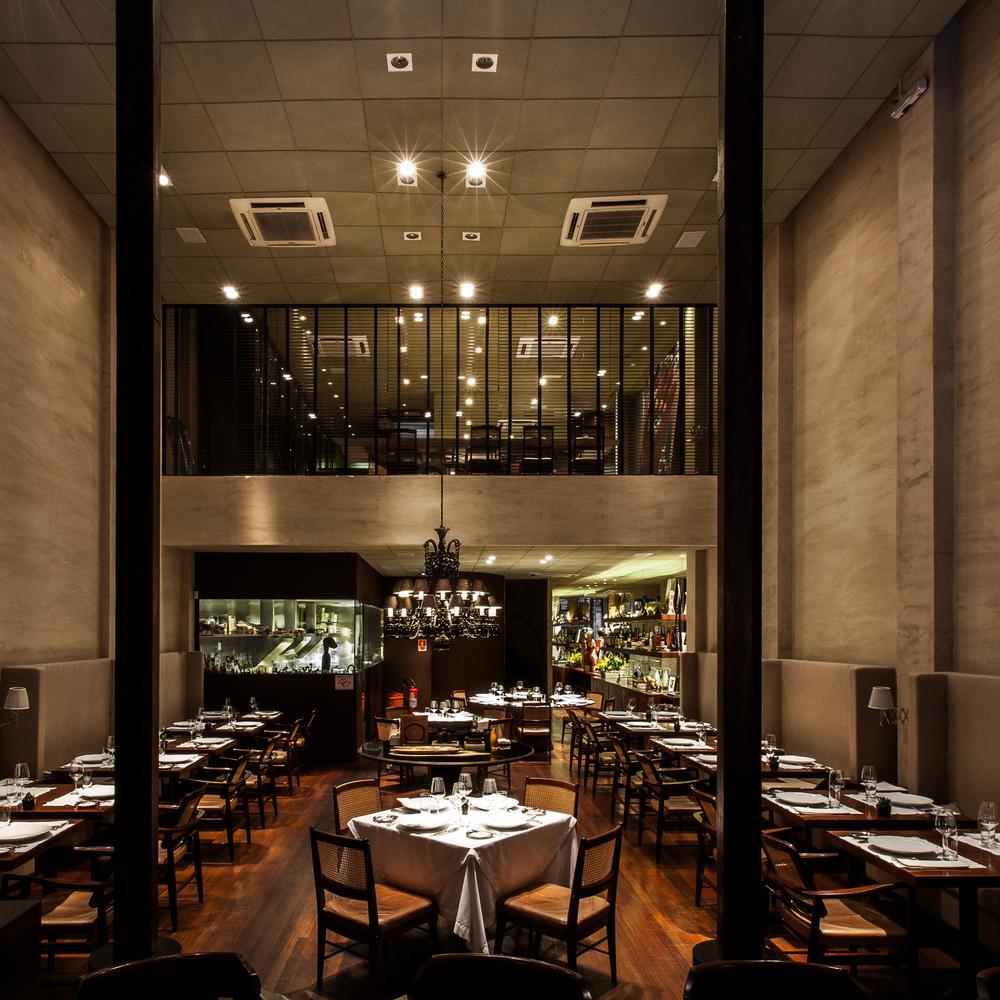 This Brazilian haven is built on tradition and history. Cambuca fruit, manioc root, and tucupi juice are all on the menu.
Dinner by Heston Blumenthal, London, UK
Hooray! Dinner by Heston Blumenthal is the first British restaurant to make our list. This great chef has established a reputation for himself by creating unusual concoctions and science, but Dinner by Heston Blumenthal just takes traditional British cooking and modernizes it. Although it appears to be simple, the results speak for themselves.
The Ledbury, London, UK
The Ledbury is the second of our UK picks, and it made the list because of the overall sense you get while leaving at the end of the night. It's pure joy. This Notting Hill gem serves unpretentious, friendly, and comfortable Modern French food with touches of Pacific and British cuisine. This is the ideal meal for a family night out.
Alinea , Chicago, USA
It's easy to get caught up in the glories of New York City while thinking of North American restaurants. However, there are a plethora of fantastic dining options around the United States. One of them is Allinea. People flocked to it when it initially opened in 2005, and their love has only grown since then till it became one of the best restaurants in the world.
Frantzen/Linderberg, Stockholm, Sweden
This restaurant stands out from the crowd because of its innovative use of ingredients. 95 percent come from Sweden, with many coming directly from the garden of Frantzén/Lindeberg. This, combined with Asian and Far Eastern inspirations and techniques, makes it a global hit and one of the best restaurants in the world.