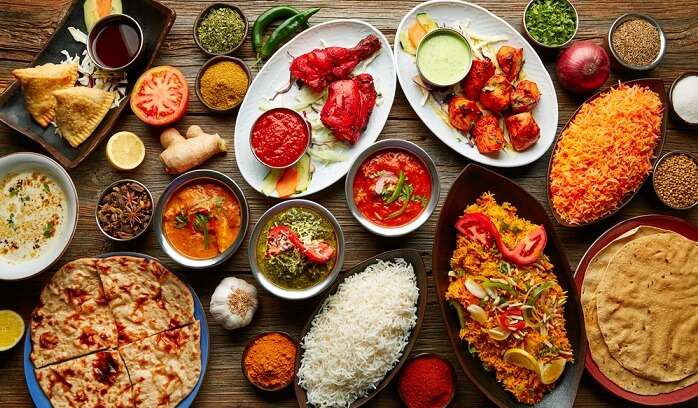 These Indian restaurants provide a wide range of delicious foods, including nutritious plates and artisanal cuisine, as well as DIY kits and meal-in-a-boxes. Make a note of them for future visits and do try out our list of the best Indian restaurants.
Europe is also recognized for its multi-cuisine food chains, which are found throughout the continent. Indian cuisine is popular among many people. The curries and bread have all received international fame for their deep flavor and distinct traditional characteristics. This is exactly what you'll find in Indian restaurants around Europe.
When you're away from home, it's natural to miss the food you grew up with. When this happens, we don't want you to waste time looking for restaurants; instead, we want you to enjoy Indian food.
Best Indian Restaurants in the World
Khmer Kitchen, Bengaluru
What was once the home of playwright and author Girish Karnad is now Khmer Kitchen, one of the newest additions to South Bengaluru's dining scene. The restaurant delivers Southeast Asian cuisine in an elegant way, including Cambodian cuisine at its core.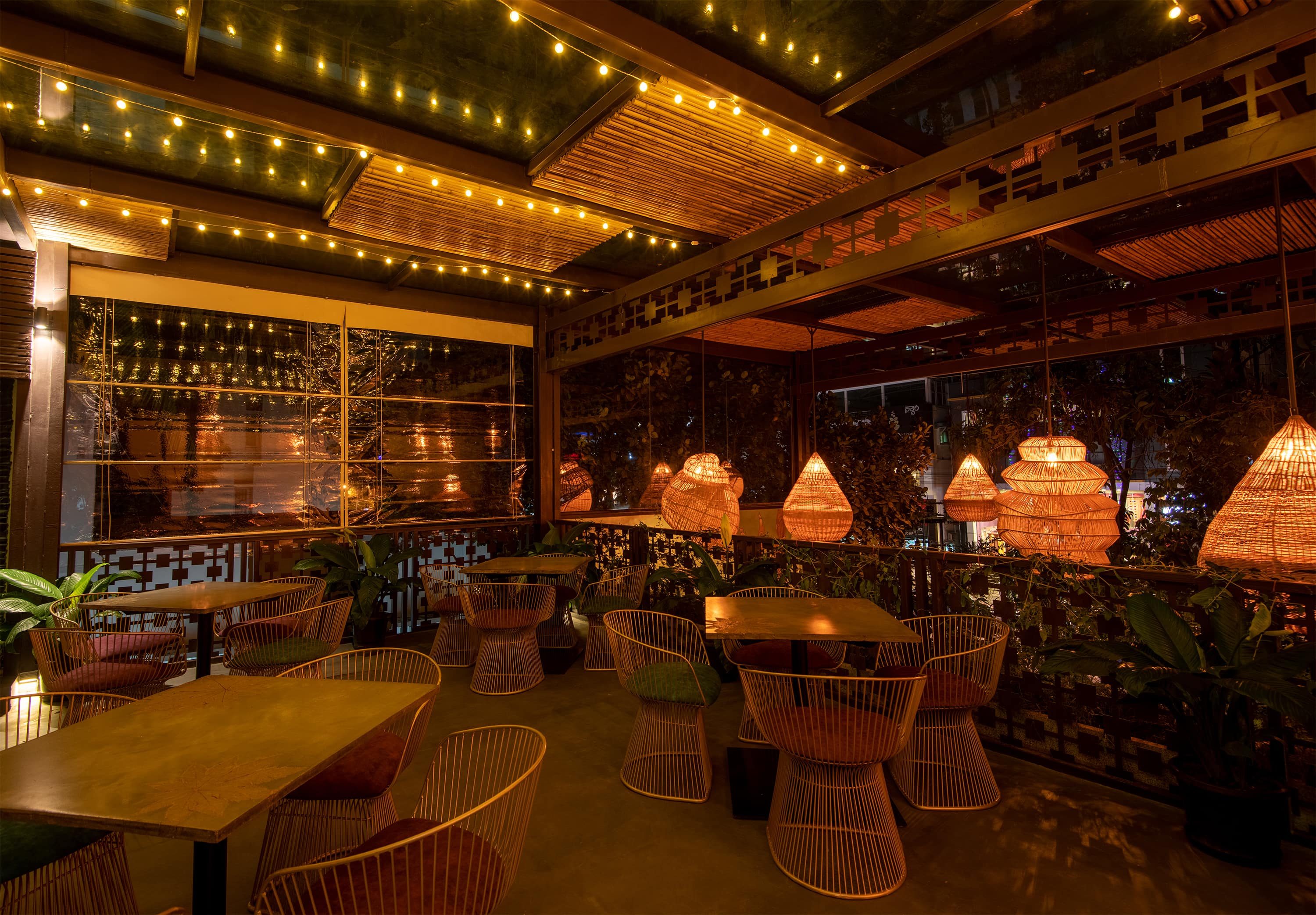 Mud crab with green peppercorn, slow-cooked braised pork knuckle in a honey soy glaze, lamb shank saraman curry with a russet sauce, and Mekong fried rice are among the menu's most popular dishes. Don't forget to get dessert, which includes black pudding, royal pumpkin custard, and crème brûlée, truly making it one of the best Indian restaurants.
Sanjha Chulha, Georgia
Those who are familiar with Indian food would recognize that Indian dishes are distinguished by the ingredients utilized and the mouth-watering aromas they release. Sanjha Chulha is a restaurant that serves delicious, authentic Indian cuisine.
The ambiance is really comfortable and welcoming. The decor and interiors are inspired by traditional Indian restaurants. This restaurant is one of the best Indian restaurants located outside India.
Heritage Khorikaa, Guwahati
Chef Atul Lahkar's Heritage Khorikaa promotes Assamese cuisine in its home state. This small old-school restaurant in Guwahati has no social media presence and relies solely on word-of-mouth marketing. Whether you're dining in or ordering from home, it lets the food speak for itself. Lahkar's travels across the state and the tribal food of the neighboring regions influenced many of the recipes. Furthermore, the menu is seasonal, which means that the items used change from season to season. Try their wonderful curries, fish cooked on banana leaves, traditional BBQ, and herb-infused dishes from the region.
Indigo Indian Restaurant, Hungary
If you enjoy Indian cuisine, you will enjoy the Indigo Indian restaurant. The entire restaurant is beautifully decorated. You can also choose lactose-free and gluten-free choices from the menu. It's one of those places where everyone can find something to enjoy and truly one of the best Indian restaurants.
The service is quick, and the staff is pleasant. Another amazing feature of the place is the presence of Hindi music in the background. As a result, you will be able to experience the true essence of India at this place.
C'est L'avi, Goa
C'est L'avi by Chef Avinash Martins is an artisanal 12-seater table in the hills of Velim, Goa, ideal for a physically distant lunch amid nature. It rests on Martins' 200-acre ancestral farm with coconut and cashew crops and is rustic, charming, and tranquil. The estate is reached after a short walk over a muddy trail across a riverbank. The food is a way of honoring traditional Goan cuisine while also preserving the chef's family recipes. Each meal is prepared based on the guests' dining preferences and dietary restrictions, thus reservations are required. Foraging and in-house feni tasting sessions are also available. Perfect Indian restaurants are composed of these things! Specialties include smoked duck breast, jaggery cheesecake, and fresh mussels.
Little India, Portugal
Little India is famous for its vegetarian Indian cuisine. You'll start drooling since the food preparation is so delicious.
Non-vegetarian food is also available, and it is equally good. The pricing of the dishes is not too expensive, allowing you to eat to your heart's delight.