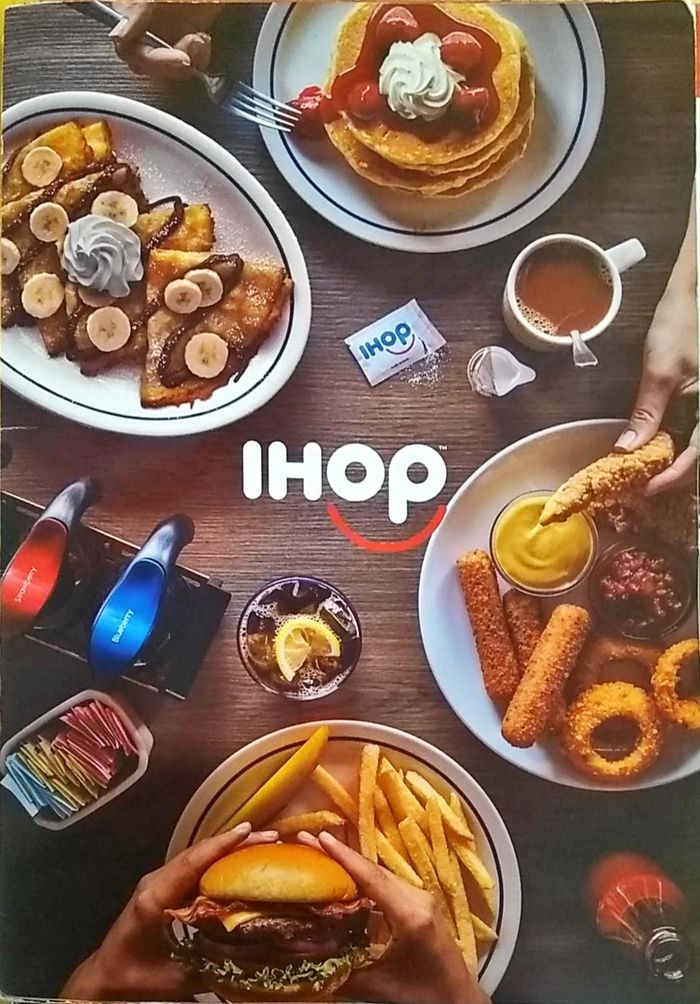 IHOP, or International House of Pancakes, is a legendary American pancake house that has expanded throughout the globe, delivering delicious pancakes and other morning staples to communities all over the world. Here is a short list of IHOP orders that you must order!
It's always tempting to visit your local IHOP and have a peaceful meal beneath the distinctive blue dome when the hunger for pancakes hits. IHOP is one of America's most popular restaurant chains, with locations in all 50 states. You can always count on a stack of pancakes from your local IHOP, no matter what time of day it is.
While the restaurant continues to offer over 700 million pancakes per year, it's not uncommon for customers to want something different, such as a sandwich or an omelet.
Despite the extensive menu, not everything on the IHOP menu is equally excellent. Some of the restaurant's items should be avoided entirely. These 5 must-try IHOP orders will tell you what you must order with confidence and what you should avoid at all costs, the next time you visit.
5 Most Popular Orders at IHOP
Breakfast Sampler
When you can't decide what you want to eat, the Breakfast Sampler from IHOP is a good option. Due to the obvious variety in this meal, you will always be satisfied.
You must first decide how you want your two eggs to be prepared. Sunnyside up, over easy, over medium, over hard, or scrambled are all options. Two links of pork sausage, two thick slices of ham, and, yes, two strips of their excellent bacon will accompany your eggs. Finally, you'll get two buttermilk pancakes and a generous portion of delicious hash browns with the perfect crispy-but-not-too-crispy texture. It is absolutely a must-try!
IHOP's Original Buttermilk Pancakes
IHOP's Original Buttermilk Pancakes placed the restaurant on the map, and they're still the best thing on the menu today. Other items on the menu have come and gone, but these pancakes are here to stay. Five huge pancakes will be served with a scoop of whipped butter on top of a full stack. All you have to do now is choose your syrup flavor, spread the syrup over the pancakes, then dig in with your preferred cutlery.
If the full stack sounds like too much of a good thing, the small stack offers the same meal with three pancakes rather than five.
Original French Toast
Don't miss IHOP's Original French Toast, even though it's sometimes overlooked on the menu. While it appears simple and does not appear unduly complicated, it is a delicious supper that you will enjoy from the first taste to the last.
Three thick slices of bread are split in half to make six triangles of delectableness. Powdered sugar and a dollop of whipped butter are sprinkled on top of the Original French Toast before serving.
If you like French breakfast but want something a little more hearty and flavorful, try the Strawberry Banana French Toast.
Bacon Temptation Omelette
The Bacon Temptation Omelette is the next dish we recommend you try from IHOP. This one is for those who can't get enough of the salty, cured goodness of bacon. Bacon is the quintessential breakfast meat in our opinion, and no morning is truly complete without it.
Bacon is not only stuffed into the Bacon Temptation Omelette but it's also sprinkled on top. The Bacon Temptation Omelette is also topped with a melted Jack and Cheddar cheese combination and a delicious white sauce. Oh, so delicious!
New York Cheesecake Pancakes
Skip the Mexican Tres Leches Pancakes and the colorful Cupcake Pancakes in front of the New York Cheesecake Pancakes if you want to take a chance on one of IHOP's more unique pancake alternatives. The Mexican Tres Leches Pancakes and the Cupcake Pancakes are both good options, but the New York Cheesecake Pancakes are significantly outstanding.
We're not sure how IHOP accomplishes it, but they manage to take four buttermilk pancakes and turn them into magnificent bits of cheesecake. Not only are there a lot of bites, but the quality of each one will astound you. Each time a morsel of cheesecake passes your lips, your taste buds will scream out of happiness.
Pro tip: Don't tamper with perfection by using any form of syrup. You'll be delighted if you eat these pancakes as they're served to you.