This year's CES was a hybrid affair, with a mix of in-person and web events because of the ongoing pandemic. CES showcased some of the best and latest gadgets of 2022. CES 2022 was limited to roughly 40,000 attendees from throughout the world, according to the Consumer Technology Association (CTA). The event, which began on January 5th, featured some of the industry's biggest names, including Samsung, LG, Bosch, BMW, Intel, Qualcomm, Dell, Garmin, Asus, and Sony. These companies displayed innovative hardware in a variety of sectors, including home appliances, electric vehicles, 3D printing, robotics, healthcare, gaming, smart home, and more.
To paraphrase Ferris Bueller, technology moves fast – and if you don't take a moment to look around now and then, you might lose out on buying a drone with a 12-megapixel camera that hovers when it recognizes your face. So, whether you're looking for something easy to make your everyday more frictionless or something a little more special, stay up with our pick of the best and latest gadgets and tech out right now.
Best and Latest Gadgets to Gift
Samsung Galaxy Z Fold3 and Z Flip3
Samsung Electronics changed the smartphone experience with the launch of their Galaxy Z series. This is one of the best and latest gadgets. The Z series has increased the ways a smartphone may be used due to the devices' revolutionary form factor, revolutionizing the daily lives of consumers who can fold, unfold, and even stand their device upright. While both the Galaxy Z Fold3 and Galaxy Z Flip3 are foldable phones, Samsung went in different directions with their designs: the Galaxy Z Fold3 has a screen that is as large as two smartphones when unfolded, whereas the Galaxy Z Flip3 is half the size of a smartphone when folded.
Versatile experience: Users of the Galaxy Z Fold3 can use the device's large 7.6-inch Infinity Flex Display and upgraded Flex mode to multitask with ease, while Galaxy Z Flip3 users can use Flex mode to record movies and conduct a live chat at the same time – all without the need for any additional equipment. There is no need to compromise with the Galaxy Z Fold3 and Galaxy Z Flip3 because they have been designed to meet every need of the modern user for both work and playing games.
Productivity Features: The Galaxy Z Fold3 is the ideal work partner for day-to-day living because of its intuitive design. The large Cover Screen allows you to access a variety of functions without having to unfold the phone, and smart multitasking features help you work more efficiently while on the go. Users can multitask on up to three screens at once by dragging essential programs from the fixed Taskbar2 on the Main Screen, and any link moved will open in a new window, preventing any interruption to the user's workflow. Visit to know everything about the features and tools of Samsung Galaxy Z Fold3 and Z Flip3. Buy it here.
DJI Mavic 3 and DJI Air 2S
The DJI Mavic 3 is a powerful flagship drone that has some of DJI's most cutting-edge photography and flight technology. Its dual-camera system includes a Hasselblad 4/3 CMOS camera and a 1/2-inch-sensor tele camera, providing creators with professional-level imaging and unmatched versatility. It also has a flight time of up to 46 minutes, a maximum transmission range of 15 kilometers, and powerful safety features including omnidirectional obstacle detection and Advanced Return to Home. Buy the best and latest gadgets here now
The DJI Air 2S is a versatile all-in-one camera drone for producers on the go. It has a 1-inch CMOS sensor, 5.4K video recording, MasterShots, 12km 1080p video transmission, four-directional obstacle sensing, and more. Any journey may be turned into a magnificent visual production with the DJI Air 2S. Buy it here now.
Dell XPS 13 Plus
Dell has introduced a laptop that outperforms Apple's latest MacBook and thus, it is one of the best and latest gadgets. The XPS 13 Plus, the company's most recent model, is a master of minimalist design. The notebook is made of fine aluminum and weighs about 1.2 kg. A 13.4-inch OLED panel with very thin bezels completes the package.
The keyboard makes the most of the space provided. Dell has chosen not to highlight the glass trackpad in order to achieve a seamless look. The XPS 13 Plus is equipped with Intel's 12th-generation Core i5 or Core i7 processors, as well as Iris Xe integrated graphics. Customers will be able to choose between up to 32GB of RAM and a 2TB SSD. There are two USB-C ports on the system. It does, however, lack a 3.5mm headphone jack. Buy it here.
Philips 3-in-1 Air Purifier, Fan and, Heater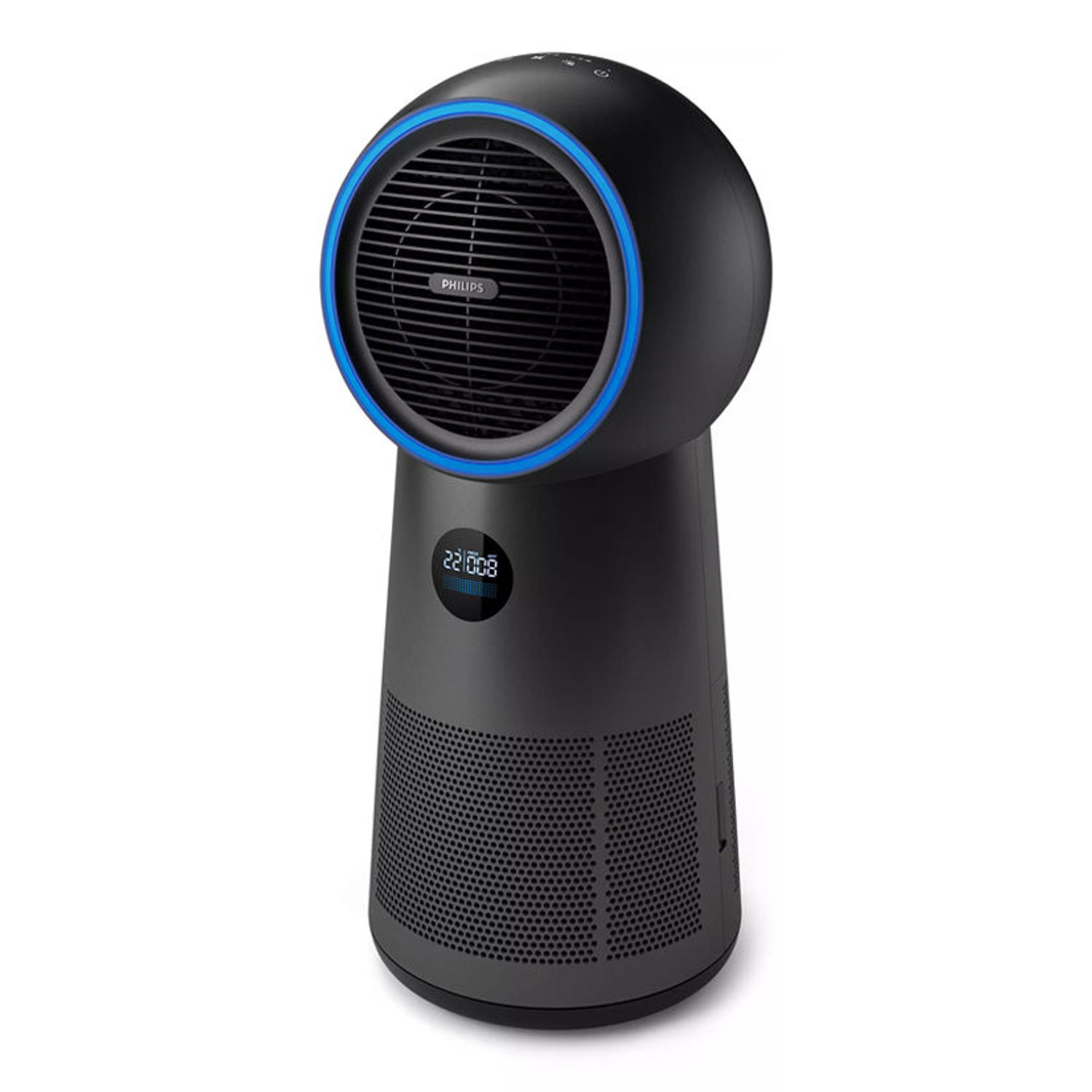 There were people who believed it was impossible. Is it possible to have an air purifier, a fan, and a heater all in one sleek package? Inconceivable. After all, the fan and the heater are natural adversaries, and adding an air filter would almost certainly result in a gadget that is a huge, ugly, and spluttering as a 1950s computer. The 3-in-1, on the other hand, is a true triple threat: the fan oscillates 350 degrees, guaranteeing that (warm or refreshing, but always purified) air is distributed throughout the room. Buy it here.
LG 42-Inch OLED TV
LG unveiled a 97-inch OLED TV this year, while Samsung revealed its impressive QD-OLED technology. The most exciting announcement for me was LG's announcement of the world's first 42-inch OLED TV. The television will be part of the C2 series from the South Korean business. In smaller panel sizes, consumers will have an option for LCDs. This also means that people in India would be able to buy an OLED TV for less than a lakh rupees. The poor production yields for smaller panels are the reason LG took so long to release a 42-inch panel. The new 42-inch OLED TV will run webOS, just like existing LG smart TVs. Buy it here.
Samsung Wireless Charger
The Samsung Wireless Charger is one amongst the top 6 best and latest gadgets. This inexpensive and unobtrusive wireless charger from Samsung works with Apple and Android phones, as well as headphones that have been set up for the feature. The charge is indicated by an LED light, which dims at night so as not to disturb your sleep, and the 9W Fast Charging ability guarantees that you get the job done swiftly. Buy it here.