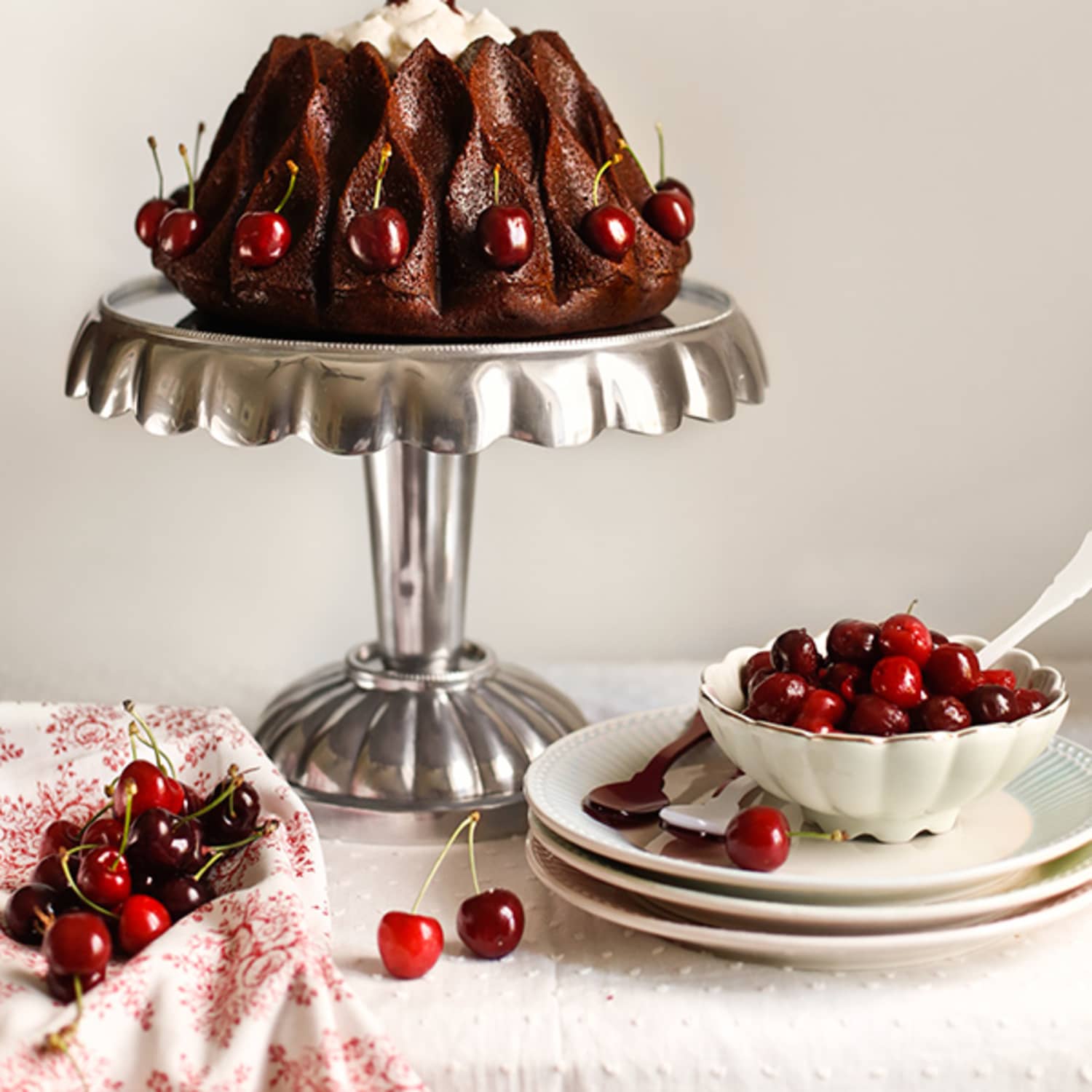 Cakes made in a specific donut-shaped pan are known as bundt cakes. The 10 most popular bundt cakes are given down below for you to try. Within the round shape of the pans, there are typically distinctive patterns that can be used to construct anything from simple circles to stunning terraced creations. This cake has its origins in Europe, where it was most likely inspired by the Central European Gugelhupf cake.
The bundt cake's shape originated in Germany, where the pan was created to allow for a more even bake.
Bundt cakes can be sprinkled with powdered sugar or simply drizzled with a glaze instead of spending hours creating a smooth frosting finish. They're always show-stoppers in any case.
Here are some of the most popular bundt cakes that are very easy to make and irresistibly good to eat.
10 Most Popular Bundt Cakes of All Time
Chocolate Peanut Butter Bundt Cake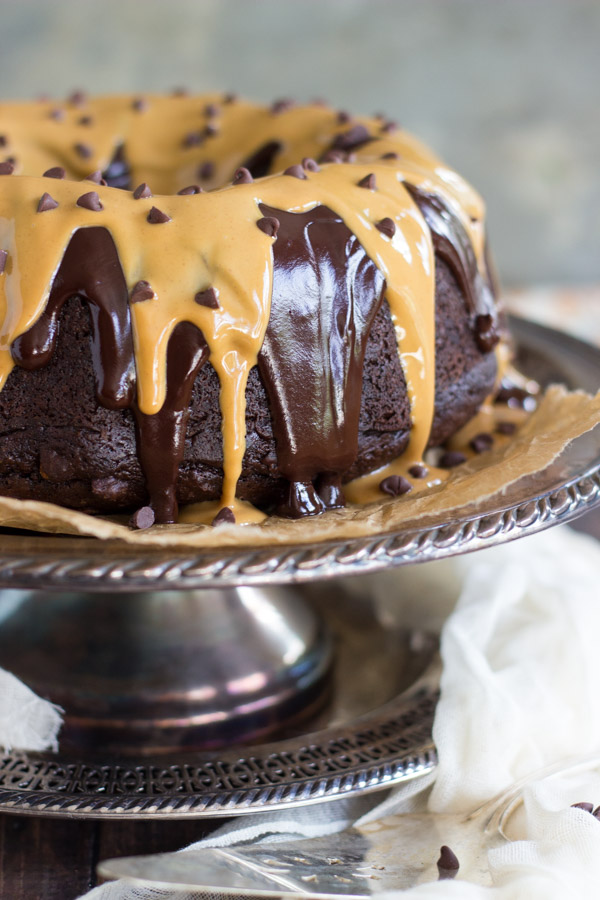 We needed to make a strong start, and wow, does this dish deliver!
Chocolate is one of the most popular and loved flavors and what is better than topping it off with peanut butter? The chocolate peanut butter bundt cake is one of the most popular bundt cakes ever.
It features a layer of peanut butter filling right in the cake, as well as chocolate pudding in the batter to ensure an ultra-moist sponge.
It's then finished with a chocolate and peanut butter glaze as if that wasn't enough. This isn't a small piece of cake but is very easy to make.
This is a delicious Bundt cake fit for a family gathering or a holiday celebration. The icing has a great buttery flavor kudos to the peanut butter.
Banana Bundt Cake with Brown Sugar Glaze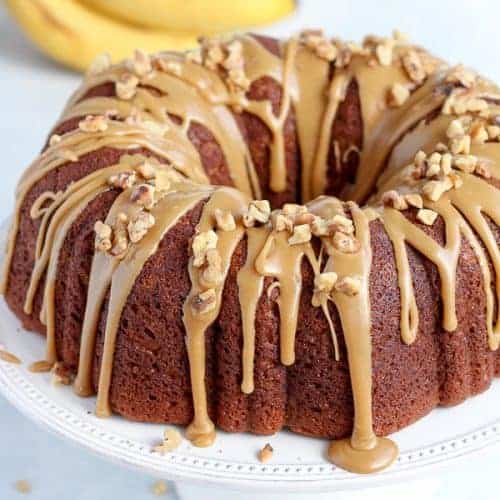 Bananas are one of our favorite fruits, and we try to restrict our banana bread/cake consumption. Breakfast, lunch, afternoon tea, dinner, and dessert it's always on the menu. With the wonderful brown sugar coating, this dish is extremely difficult to resist. It has a caramel and praline flavor and is the ideal way to bring out the sweetness of the banana.
Lemon Lavender Bundt Cake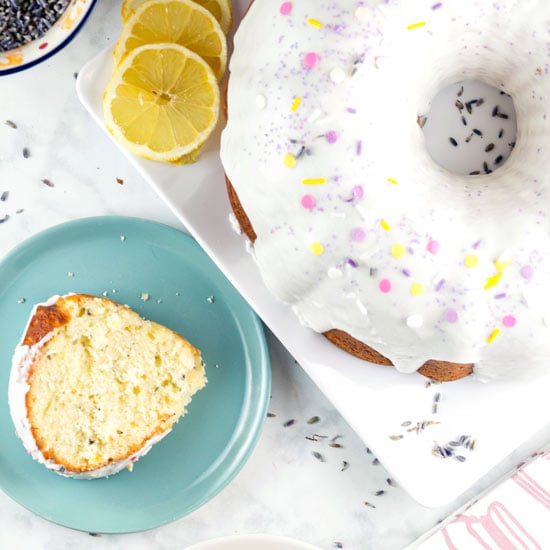 Lemon cake is interesting because it is a cake but it is not excessively sweet. Yes, it's cake, so it's sweet, but the lemon's tartness balances it nicely. And adding lavender to it enhances it tremendously. This lemon Bundt cake is made with dried lavender flowers in the glaze and throughout the cake. Try searching online if you can't find culinary lavender buds in your neighborhood. This bundt cake has a unique taste, thus, being one of the most popular bundt cakes.
Blueberry Bundt Cake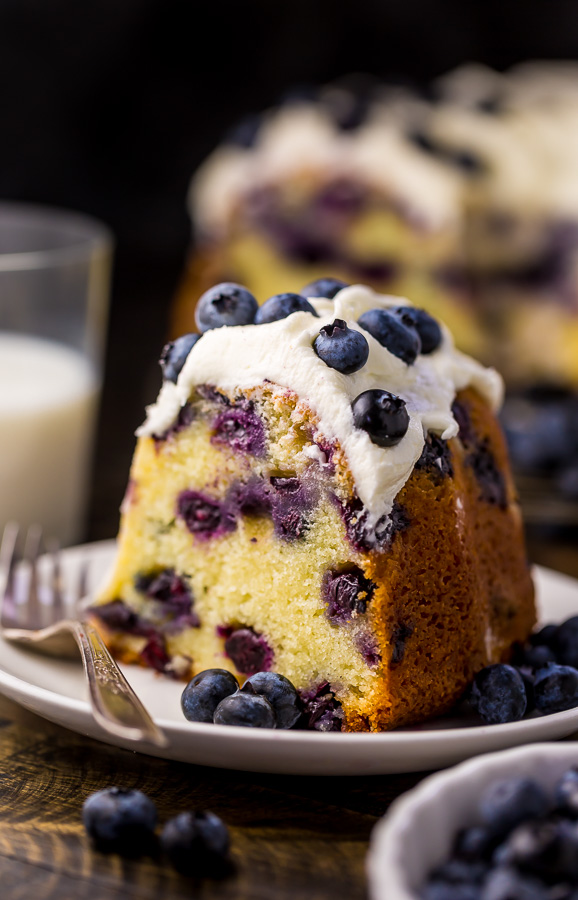 This cake is extremely colorful and flavorful.
Since there are so many blueberries in this recipe, each bite will be bursting with flavor, making it one of the most popular bundt cakes ever.
You won't even need a glaze with this recipe because it's so moist.
However, if you want to go all out, try making a beautiful blueberry glaze using the juices of some blueberries and powdered sugar.
This cake is great for breakfast or brunch, or as a dessert with a vanilla or lemon sauce. A simple confectioners' sugar-coating would also be delicious.
White Chocolate Raspberry Bundt Cake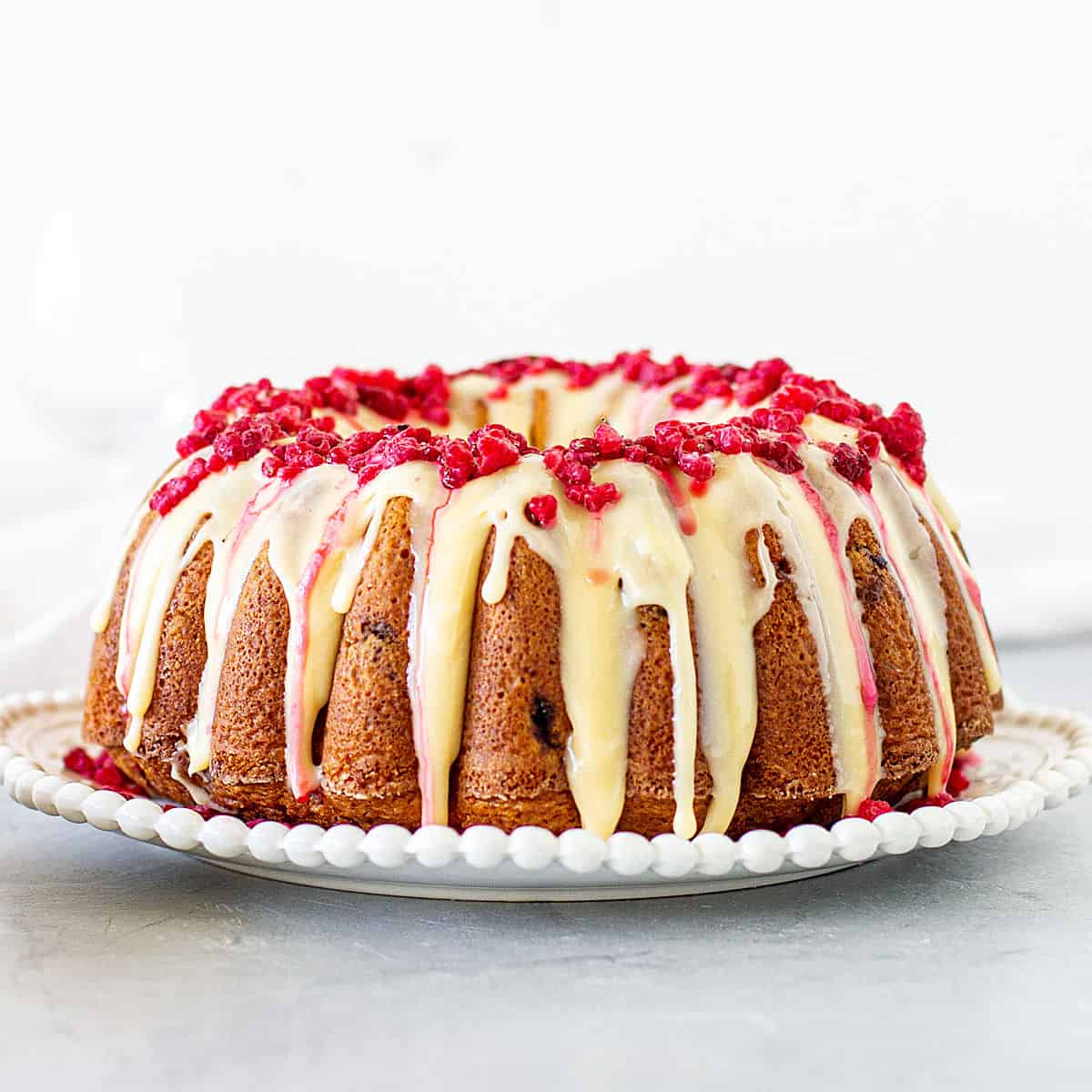 White chocolate is smooth and sweet, and it pairs beautifully with bright, tart raspberries.
In terms of flavor and look, the two complement each other, and we use this combination in anything from cookies to blondies. If you are thinking to make one of these most popular bundt cakes then we would always suggest trying this one out first – it's absolutely scrumptious.
If you've ever prepared a mud cake, you know that adding melted chocolate to the batter makes the cake very moist, dense, and delicious.
This recipe just uses a small amount to provide a creamy flavor while remaining nice and light.
If you do not like white chocolate, you can make this with dark or normal chocolate as well.
Raspberry Red Velvet Bundt Cake
This red velvet bundt cake is a fantastic delight, bright red with luscious raspberries. It's finished off with a cream cheese glaze which makes it one of the most popular bundt cakes.
We were taken aback by the presence of butter in this recipe. We've used oil instead of butter in almost every red velvet cake we've ever prepared, which makes the cake light and moist.
However, due to the shape, it works in this case. If your cake is overly soft, it will not maintain its shape and you will end up with a huge mess while cutting a slice.
That doesn't imply the cake isn't moist. It's quite soft, and the chocolate chips offer a great layer of richness.
Pumpkin Bundt Cake
This pumpkin cake is elevated by maple pecan frosting. It's a moist and tasty cake that's ideal for a fall gathering or picnic.
You won't need sour cream or buttermilk because of the pumpkin (puree, not pie filling!).
If you don't like pumpkin pie spice, you can leave it out of the glaze, but it's delicious. If you're baking for Halloween, choose a vibrant orange icing color.
White Mountain Bundt Cake
This is a wonderful choice if you're seeking a homemade white cake. Bake a beautiful white cake with chocolate icing on top. Alternatively, serve it simply with berries or a lemon dessert sauce.
Chocolate Espresso Bundt Cake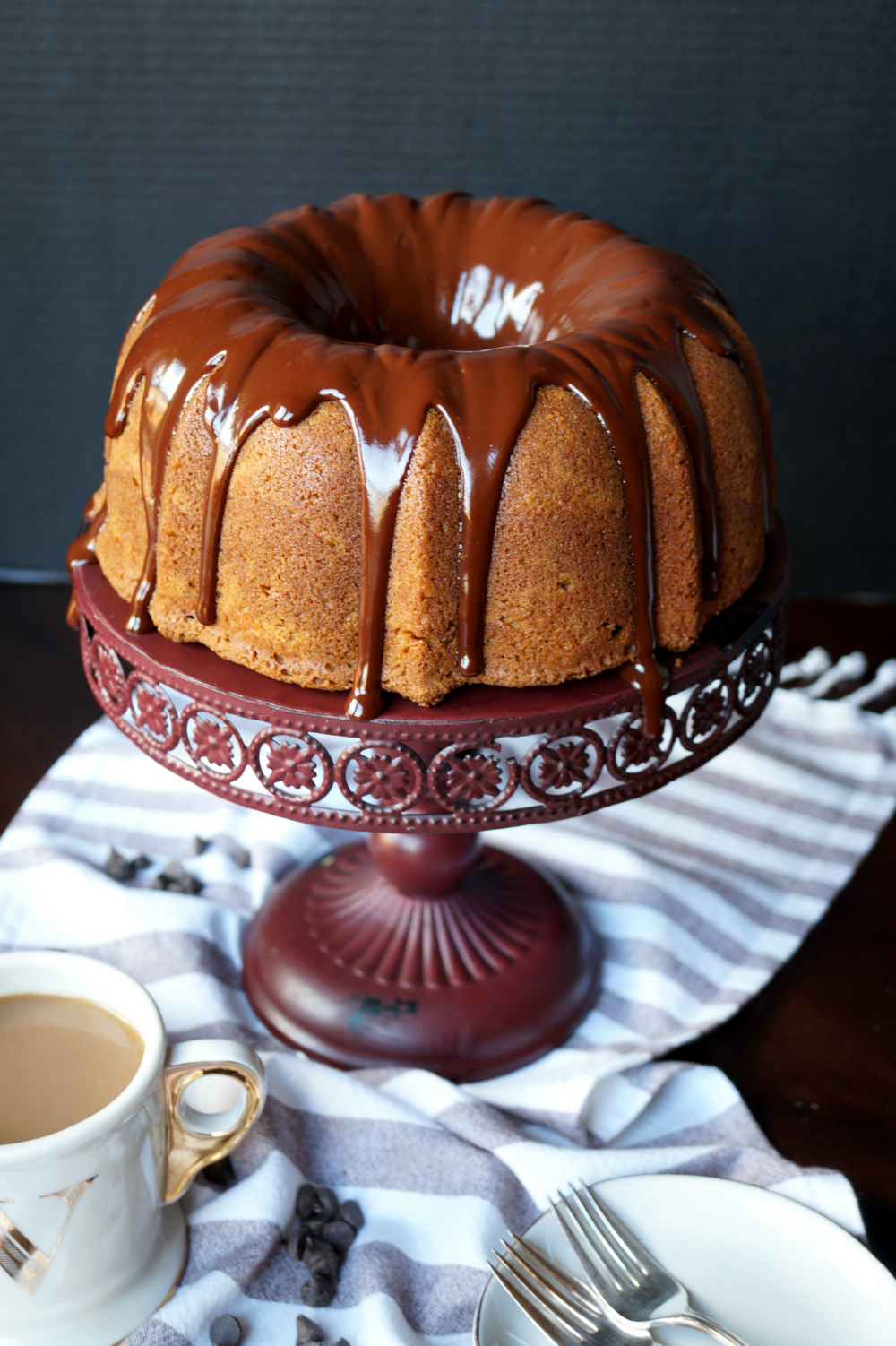 Mixing coffee into chocolate cake or brownies is a wonderful way to bring out the chocolate's flavors. However, you usually do not taste the coffee.
This recipe is fantastic for those of us who genuinely enjoy coffee.
You'll want to swirl some of the dark chocolate and espresso glaze into a cup of hot milk right away. If you are a coffee lover and love coffee in everything then try out this one of the most popular bundt cakes in coffee flavor.
Pineapple Bundt Cake
Use a tube cake pan or a Bundt pan to make this delicious cake. The easy topping is a simple mixture of crushed pineapple and confectioners' sugar. You can ice it with vanilla icing if you want.