Top 10 Popular Drinks at Starbucks
Caramel Frappucino
The caramel frappuccino may appear to be a dumb pick because it's one of the more basic things on the Starbucks menu, but it's the ideal blank canvas for creative customizations. You can personalize this drink with a few extras and add-ons. You can make your unique drink out of it at Starbucks.
Vanilla Latte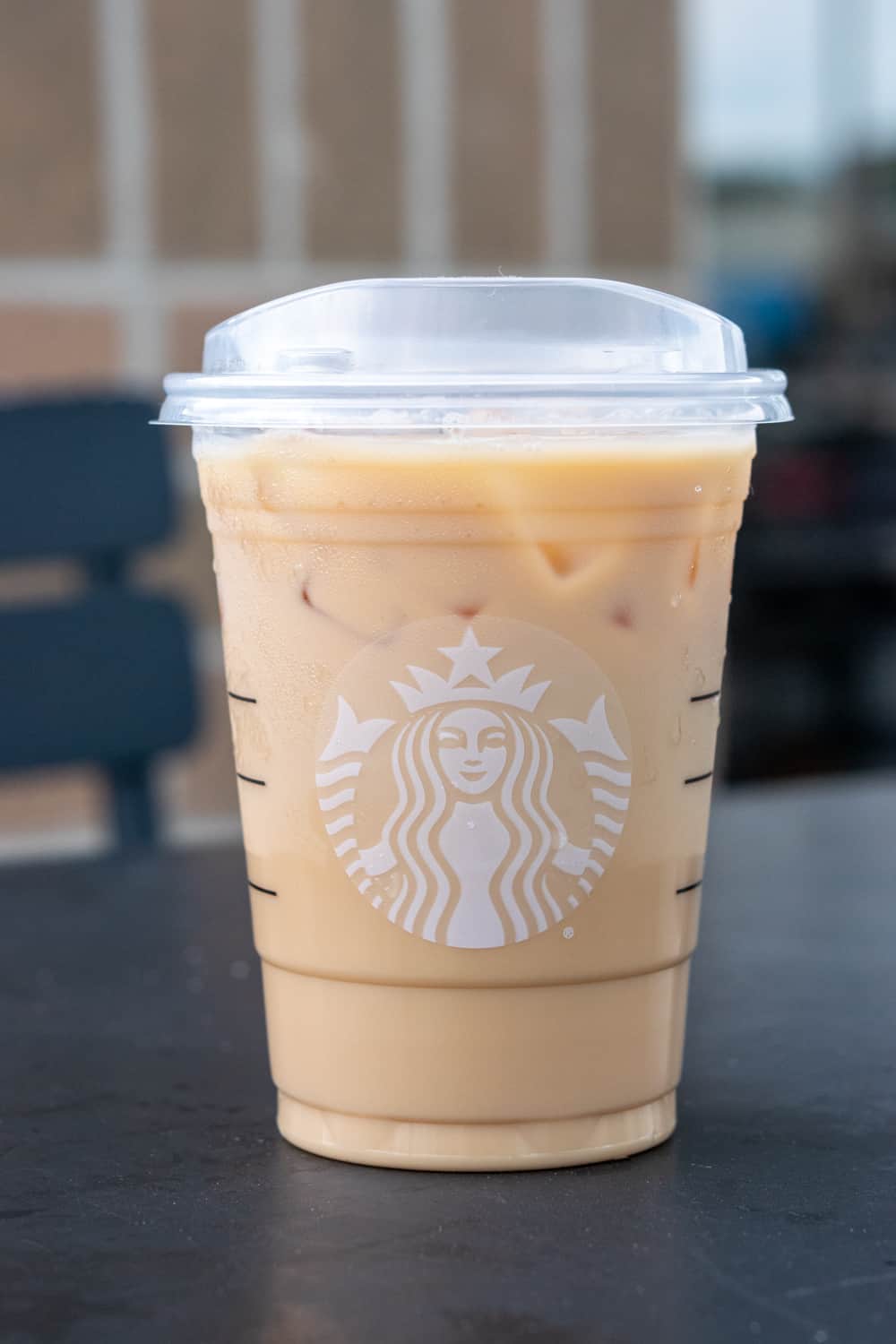 The vanilla latte is one of the best Starbucks drinks to get if you're trying to stick to your fitness goals.
Not to mention, all while satisfying your craving for a well-made cup of coffee!
You can also make a healthy drink out of it. Simply substituting sugar-free vanilla syrup for the sugar in the Starbucks Vanilla Latte will make it healthier!
Iced White Chocolate Mocha
Based on flavor, the "white chocolate delight" may be one of the best Starbucks cold drinks.
The Iced White Chocolate Mocha, on the other hand, uses two separate sweetening methods: white chocolate mocha sauce and vanilla syrup. In 16 ounces, this equates to an astounding 49 grams of sugar.
To make it healthier, request less white chocolate mocha sauce and sugar-free vanilla instead of regular vanilla.
Iced Green Lemonade
It's an oldie, but it's a goodie! Not to brag, but this traditional drink is one of the most refreshing beverages ever created. So, if you haven't already tasted it so, go ahead and live your best life.
Mango Dragonfruit Refresher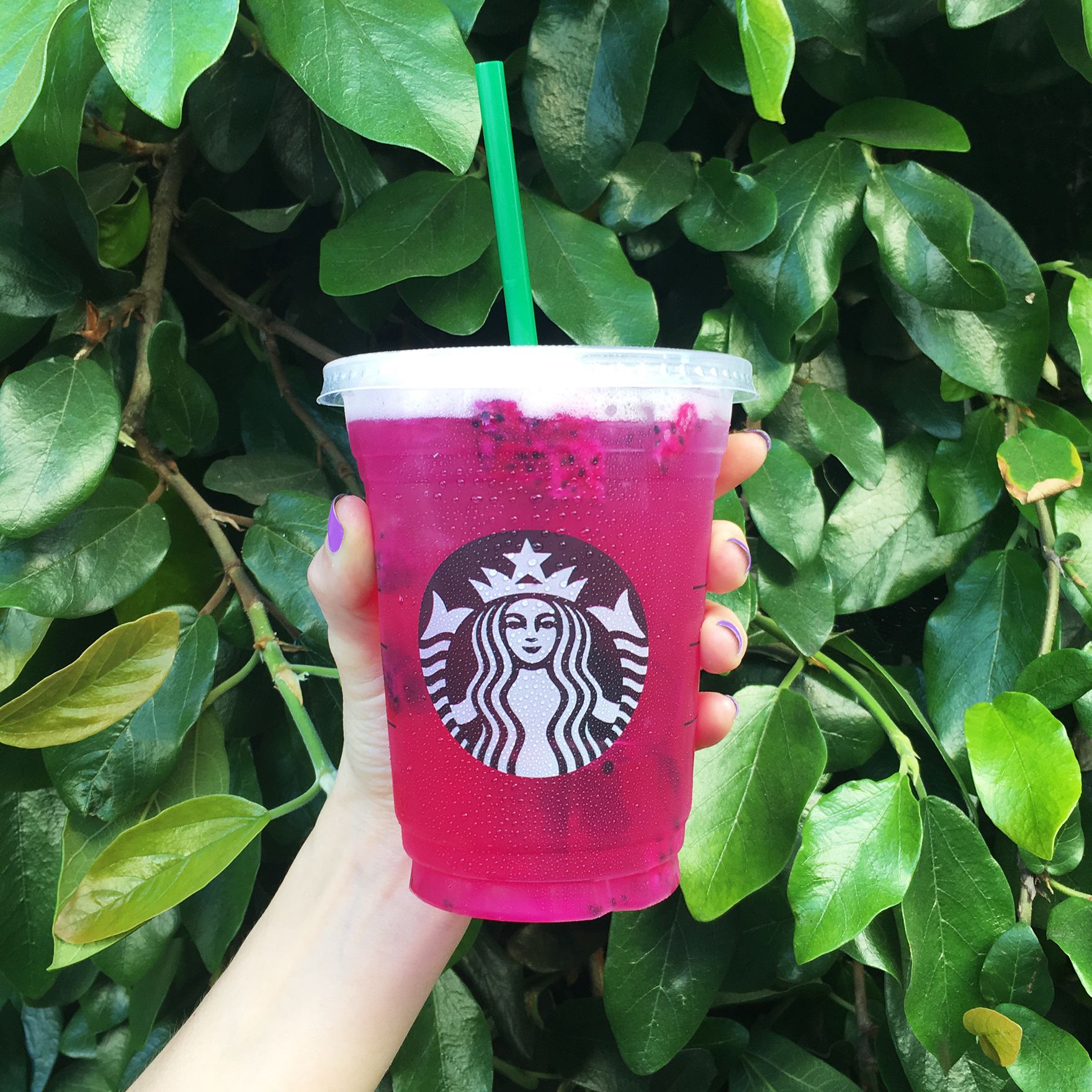 Since dragonfruit isn't a common flavor, its uniqueness is a selling factor for this drink. It tastes wonderful without being as filling or heavy as a hot beverage and the mango adds even more tropical flavors.
The Pumpkin Spice Latte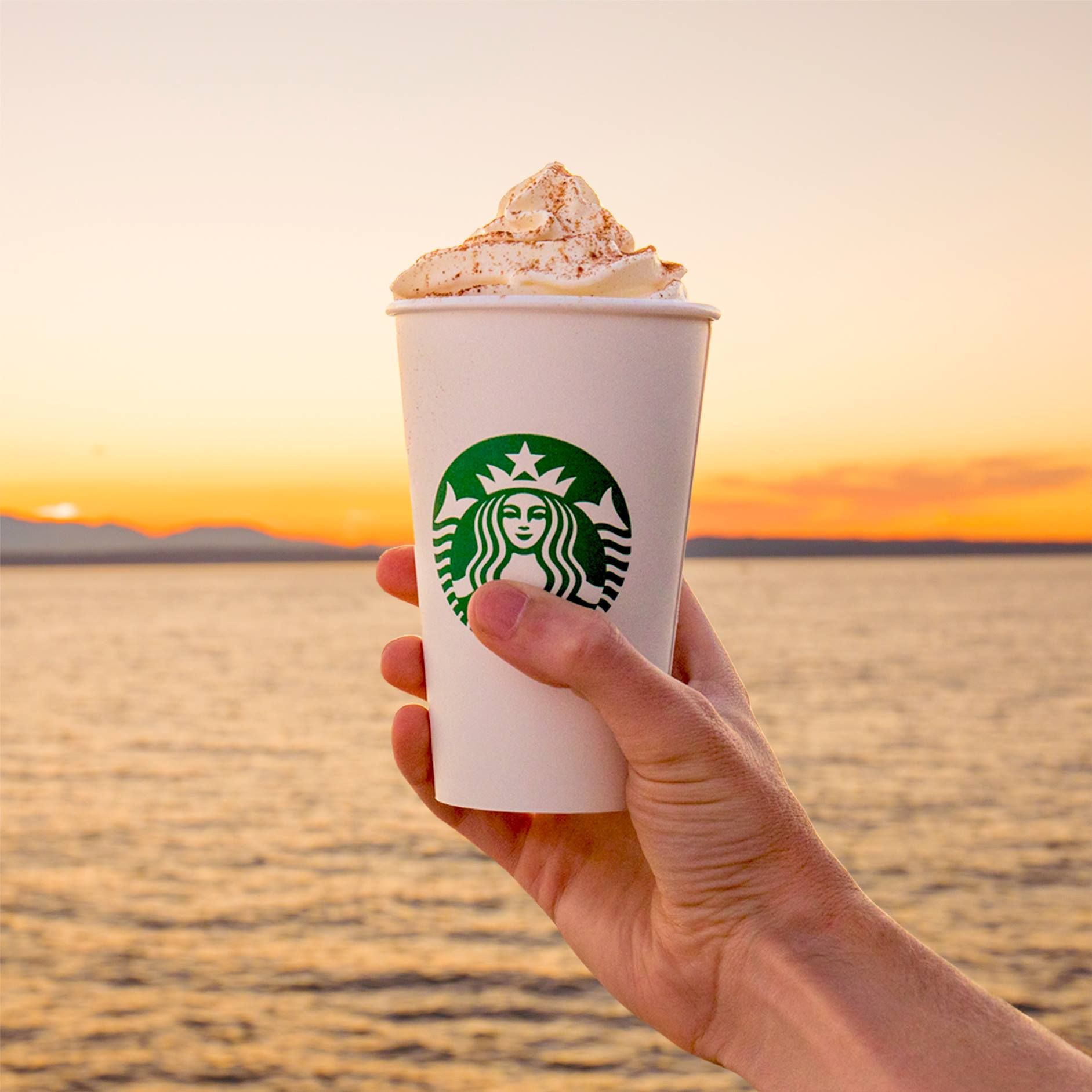 One of the most popular Starbucks drinks is the Pumpkin Spice Latte, widely known as the 'PSL.' What's not to enjoy about a pumpkin latte prepared with real pumpkin, cinnamon, ginger, and clove?
To make it healthier, ask for extra pumpkin pie spice instead of the sugary pumpkin spice sauce. However, because the PSL is a limited-edition holiday drink, you can still enjoy it in its original form. Simply reduce the original's size while enjoying the fall flavors in moderation.
Dirty Chai Latte
The dirty chai (chai with a shot of espresso) is a relatively classic idea, and it's been included on the fan-run Starbucks Secret Menu site. It's ideal for when you want the energy of a traditional latte without the taste. Possibly the nicest coffee drink for the end of summer. It has a very unique taste, try it out yourself. It's a personal favorite!
Green Tea Creme Frappucino
It's a great way to make yourself feel like you're doing something good for your body. That's why this, admittedly uninteresting, beverage has lasted for so long.
Premium matcha green tea is used in the Green Tea Crème Frappuccino® Blended Crème.
However, do not be fooled by green tea's marketing. Two separate syrups are used in the recipe, and each 16-ounce serving has 65 grams of sugar.
Syrup pumps should be reduced. Choose Teavana Shaken Iced Green Tea, which contains 11 grams of sugar per 16 ounces to make it healthy.
Lemon Bar Creme Frappucino
Do you drink Lemon Bar Crème Frappuccino® Blended Crème when life hands you lemons?
Starbucks offered it more than lemons, making it one of the most popular drinks based on its refreshing appeal. The chilled beverage, in reality, has 55 grams of sugar, which comes from crème Frappuccino syrup, vanilla syrup, and a caramel sugar topping.
Switch to sugar-free vanilla flavoring and cut back on other syrups and sauces to reduce the sugar level.
S'mores Frappucino
Perhaps the fact that this bad boy is only available for a limited time makes us crave it even more. Maybe it's because it contains all of our favourite flavors—chocolate, vanilla, marshmallow, and coffee. Or maybe it's just really, really amazing, go try it out and see it yourself.
Read More:
5 Best Coffee Beans that All Coffee Lovers must try