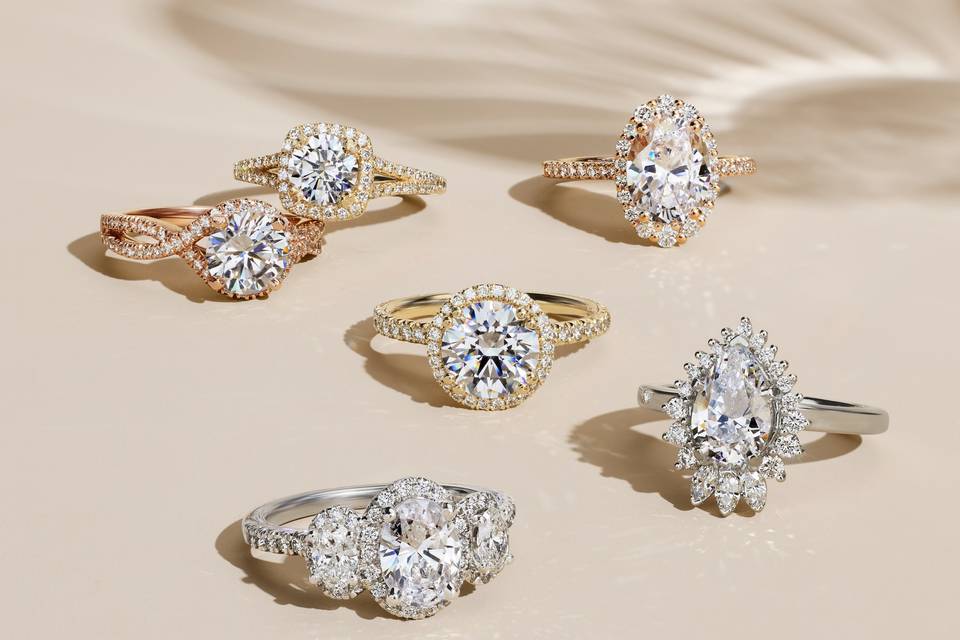 The ring you choose for your engagement should be a reflection of your personal style. Along with fashion trends 2022, keeping a track of the most popular engagement rings trends is also very important. There's no shortage of popular engagement rings for 2022, whether you like an unconventional design or simply want a spectacular sparkler. We've got the inside scoop on what's trendy right now, from fashion-forward two-stone rings to vintage-inspired designs to the colourful gemstone you'll be seeing on fingers everywhere. While a simple solitaire engagement ring is a classic choice, once you see the one-of-a-kind engagement ring trends 2022 has in store, you'll want to step out of the ring box. Below are some of the most popular engagement ring trends available right now.
6 Most Popular Engagement Rings Trends 2022
Statement Wedding Band Rings
For a few reasons, we believe statement bands will be one of the most popular engagement rings in 2022: They're gender-neutral, cheaper than traditional bridal sets (depending on the style), and easy to clean in these post-COVID days. Diamond-encrusted, maximalist cigar bands, luxurious signet rings, and sparkling eternity bands are among the newest bands, which give the traditional solid metal band a considerable fashion makeover. You still have options if you prefer an extravagant band but don't want to forgo an engagement ring with a big stone. Wearing your engagement ring and wedding band on separate hands or fingers, or wearing your engagement ring on certain days and your wedding band on others is a great idea. If you want to make a statement, you don't have to stick to a standard engagement ring and band.
Oval Stone Engagement Rings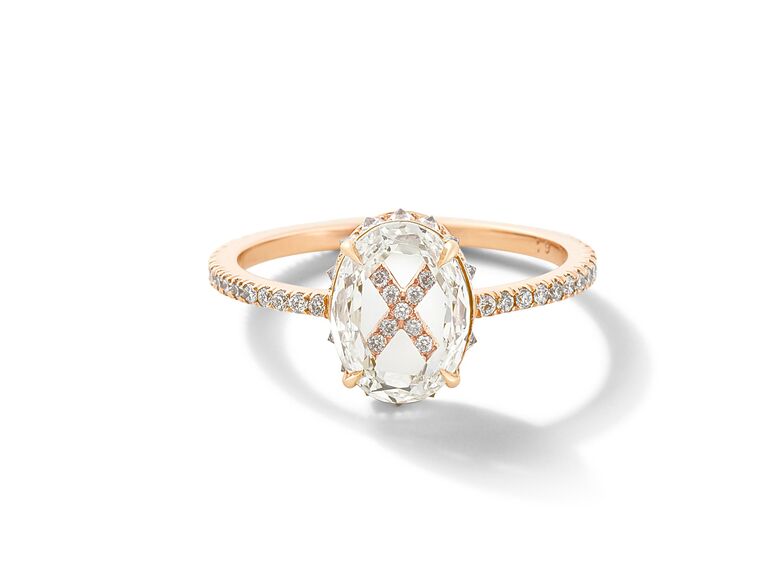 There's a new coveted center stone on the scene, and it's not a round-cut diamond. Oval engagement rings are gaining in popularity faster than any other diamond shape, according to The Knot 2021 Jewelry & Engagement Study, which polled over 5,000 recently engaged couples. Oval center stones are so popular right now that they've taken over not only social media feeds but also celebrity fingers. Although Blake Lively is credited with launching the oval diamond engagement ring trend with her iconic 12-carat oval blush diamond solitaire set with a pavé band in 14k rose gold, countless celebrities have chosen this shape.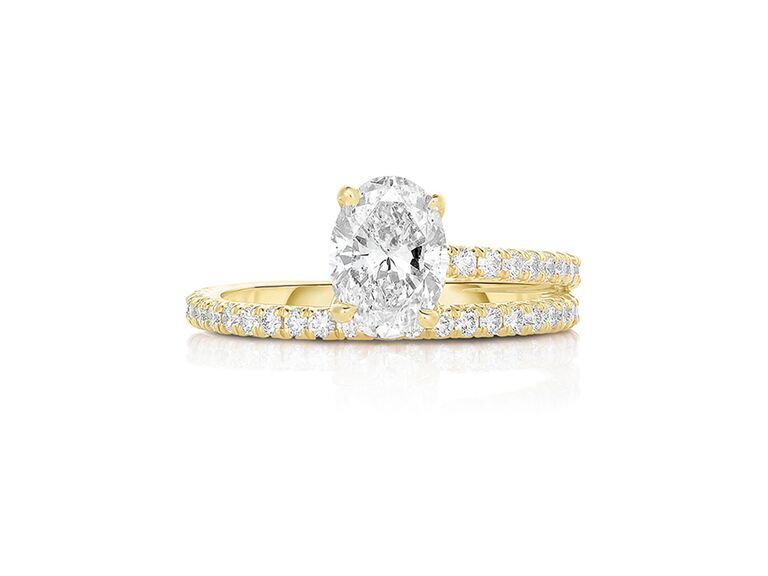 Oval-cut engagement rings are dominating the most popular engagement rings list, from Kate Middleton's legendary oval sapphire and Katy Perry's oval ruby engagement diamonds to Hailey Baldwin and Ariana Grande's megawatt sparklers.
Emerald Gemstone Engagement Rings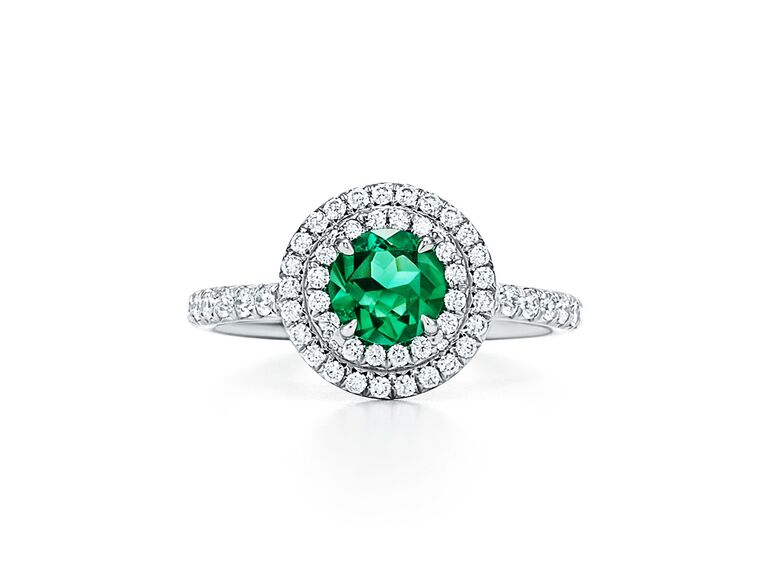 If you're looking for a splash of color, an emerald engagement ring is a great option and one of the most popular engagement rings of this year. These vibrant gems are linked to serenity and new beginnings, as well as being unquestionably beautiful. If that isn't enough to spark your interest in the "it" stone of 2022, consider this: Almost any skin tone can find an emerald shade. A darker green tone makes your complexion look even milkier if you have fair skin. If you have olive skin, use a bright green emerald to brighten and bring out the golden undertones.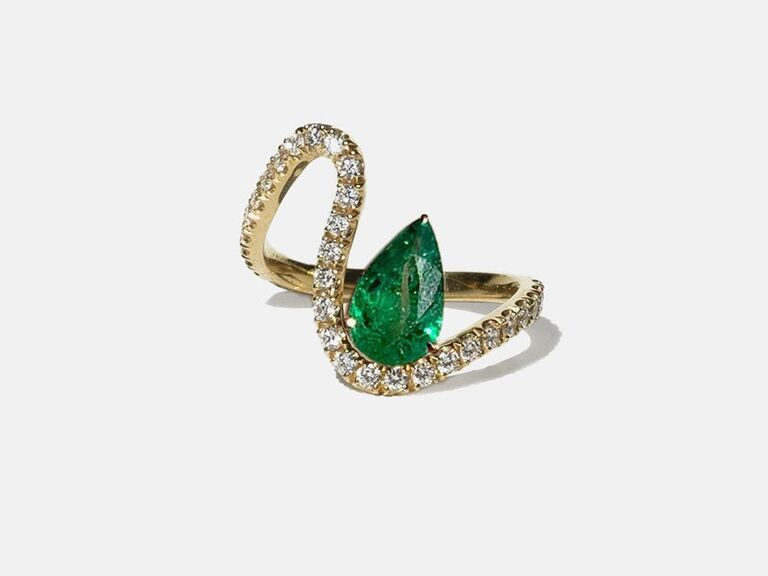 Note: Emeralds have more breaking points than other gemstones because they are less durable than diamonds and have more inclusions. But that shouldn't stop you from wearing your emerald engagement ring every day. Simply take care of it, clean it on a regular basis, and avoid smashing it against hard surfaces. It's also important to consider how you'll keep and care for your beautiful green sparkler. Never use commercial cleaners or chemicals to polish it, and keep it in a different case from your other jewelry.
Vintage Engagement Rings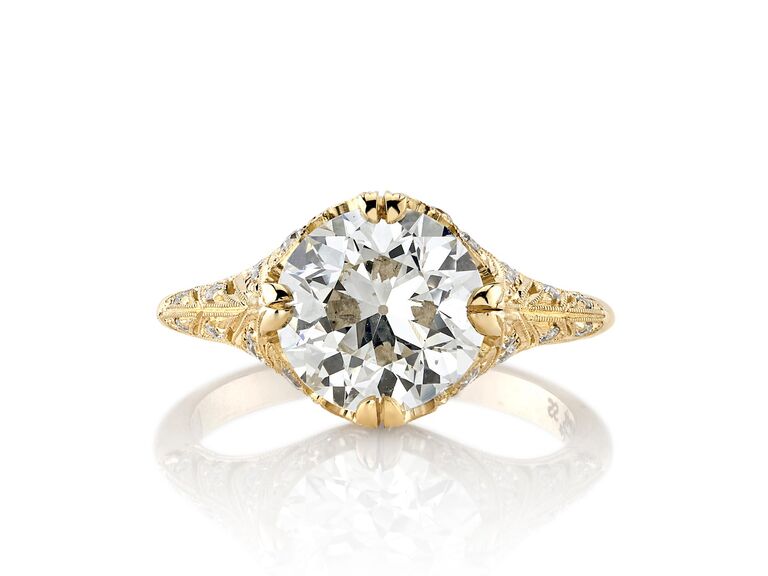 Consider a sparkler with vintage or antique flair, inspired by previous eras' most popular engagement ring trends. What distinguishes these rings? It is all about the details. Milgrain (a beaded metal pattern), filigree (metal wire accents), and intricate halos provide a special touch to this dazzle. You can't go wrong with an heirloom-quality engagement ring, whether you're recycling a family relic, shopping estate jewelry, or choosing a new design with a vintage-inspired setting—both it's stunning and timeless.
Rose cut Diamond Engagement Ring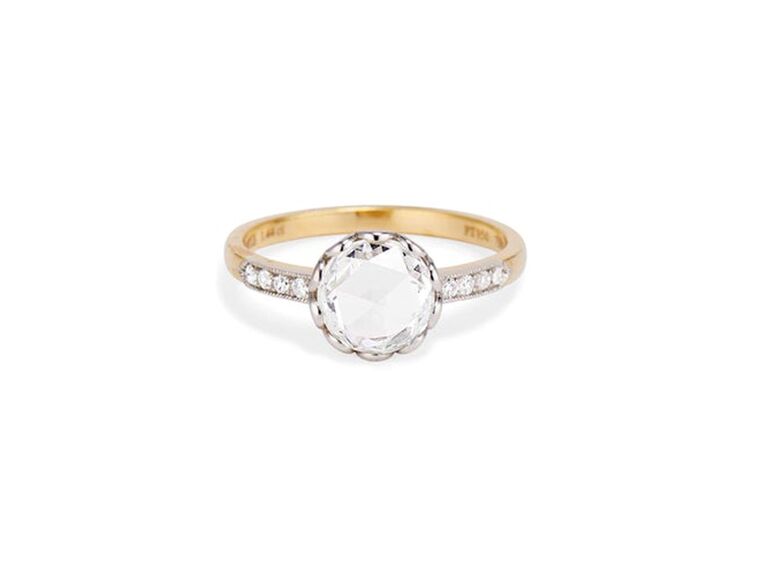 Rose-cut diamonds have a flat bottom and a domed top and are shaped like a rosebud. They were popular in the 1500s. Since antique diamonds are less faceted and lack the pavilion (or pointy bottom) of more sophisticated cuts, their radiance seems glassy and less brilliant than more recent options. Another interesting fact? Rose-cut diamonds, aside from their obvious sentimental significance, also appear larger than their actual carat weights due to their flat bottoms, meaning you get more bang for your buck.
Two Stone Engagement Rings (Toi et moi rings)
An engagement ring with two stones, also known as toi et moi rings (French for "you and me"), stands out from the crowd and gives twice the bling— what's not to love about that? Toi et moi engagement rings have a particular meaning in addition to the megawatt sparkle they provide.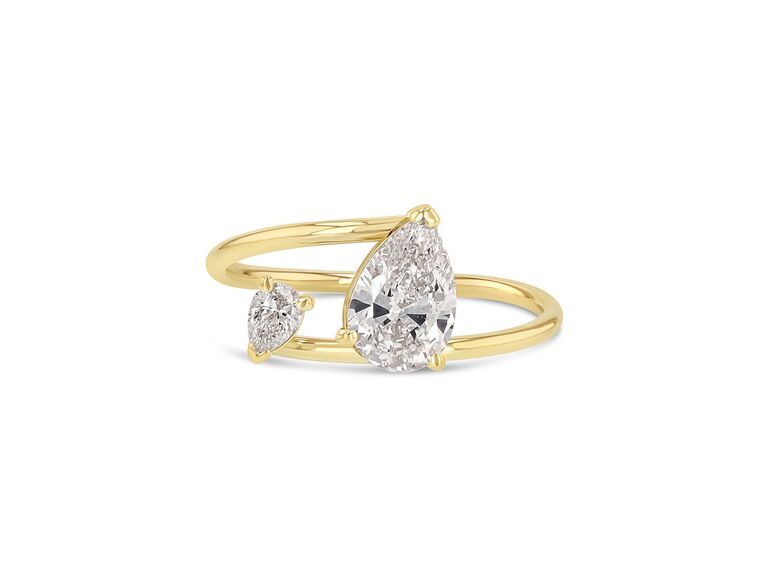 Two diamonds placed side by side or near to each other represent two souls merging into one. While this is one of our favourite popular engagement ring trends for 2022, it isn't entirely new. When Napoleon Bonaparte proposed to Josephine de Beauharnais in 1796 with a sapphire and diamond ring, he famously put them on the map. Sebastian Bear-Mcclard proposed to Emily Ratajkowski with a princess-cut and pear-shaped toi et moi ring.