Prince died six years ago and is largely regarded as one of the greatest musicians of all time. Prince swept the music — and fashion — world by storm with his androgynous style and vocal powers, and he quickly became a household name.
Prince Rogers Nelson was born on June 7, 1958, in Minneapolis, Minnesota, and showed an early interest in music when he wrote his first song at the age of seven. Prince joined Warner Bros. Records when he was 18 years old, in 1977. When he produced his debut album, "For You," at the age of 19, he became the label's youngest producer. He also sang and performed all of the album's 27 instruments.
"Purple Rain," Prince's record-breaking sixth studio album, was released in June 1984. Prince referred to his band as The Revolution at the time. Prince's first album to reach number one on the Billboard 200 chart, where it lasted for 24 weeks. On the Billboard Hot 100, the songs "When Doves Cry" and "Let's Go Crazy" both achieved number one. "Purple Rain" went on to become one of the most successful albums of all time.
The seven-time Grammy winner died of an accidental fentanyl overdose on April 21, 2015, at the age of 57. President Barack Obama stated at the time, praising Prince's contribution to music and joining fans in mourning the loss of an icon.
His Personal Life
Kim Basinger, Madonna, Vanity, Jill Jones, Sheila E., Carmen Electra, Susannah Melvoin, and Sherilyn Fenn have all been romantically associated with Prince over the years. Susannah Melvoin recalled how, around the time of the publication of Sign o' the Times, "Wendy [Melvoin, her twin sister] and Lisa [Coleman] and I lived together and we would have [Prince] stay at our place. We became close. He got to be in a family of three women, and we got to have our Prince. Not many people had that kind of relationship with him." He referred to 16-year-old dancer Mayte Garca as his "future wife" after pointing her out to bandmate Rosie Gaines outside his tour bus in 1990.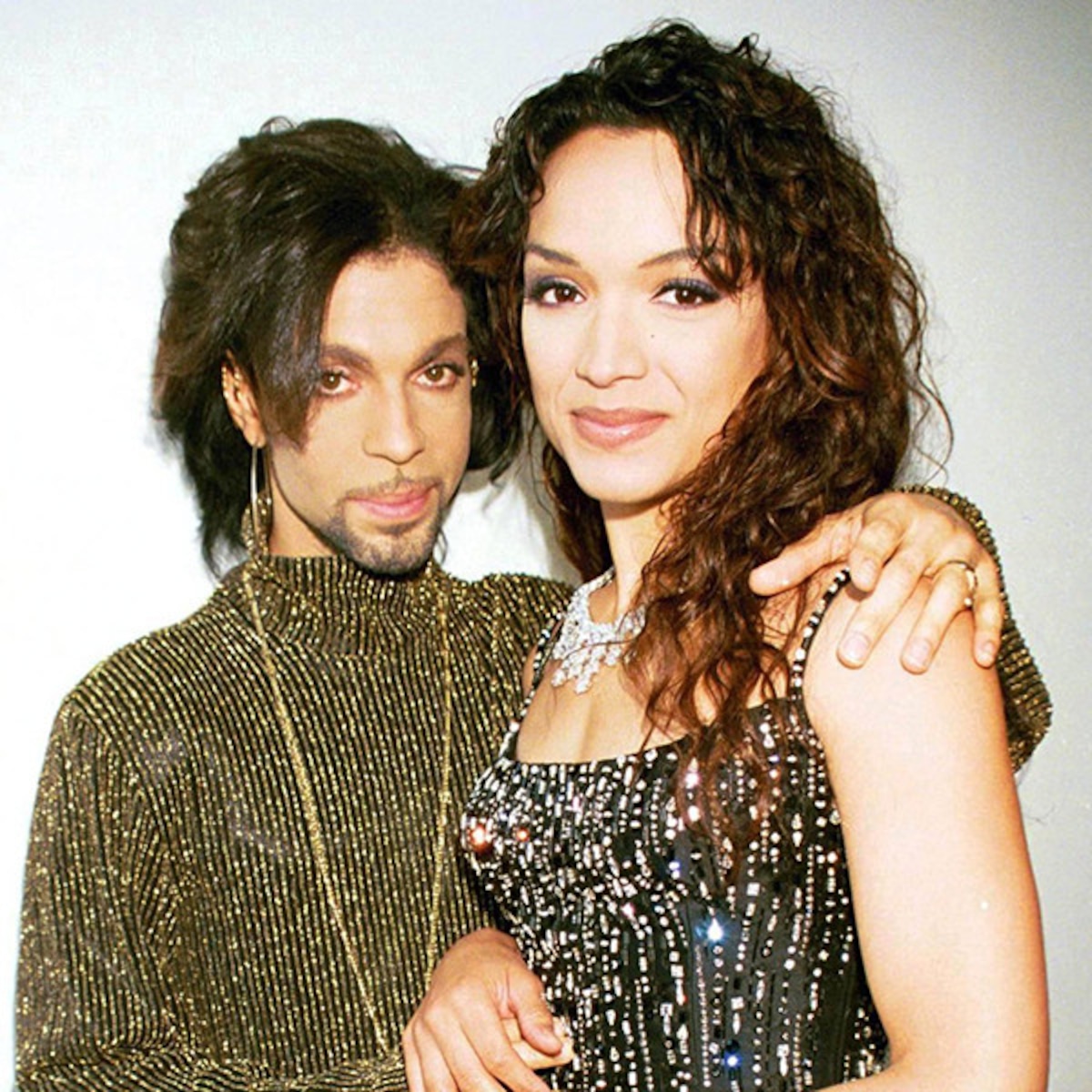 After graduating from high school, Garca began working as one of his support singers and dancers. On February 14, 1996, when he was 37 and she was 22, they married. Amiir (born October 16, 1996), their son, died a week after his birth due to Pfeiffer syndrome. The pain of losing a child, as well as Garca's following miscarriage, took a toll on the marriage, and they separated in 2000. In 2001, Prince married Manuela Testolini, a Canadian businesswoman of Italian and Egyptian descent, in a private ceremony; she is from Toronto, therefore the couple lived there part-time. They divorced in May 2006 after separating in 2005.
Prince as an Unforgettable Fashion Icon
When it comes to personal style, only a few celebrities have achieved immortality like the Purple One. Even if the universe eventually proves that these celebrities are mortal, their unparalleled influence will stay. Prince, in particular, has left us with unforgettable memories of his extravagant glamour and unique ensembles that can only be imitated, never copied.
While Prince's musical genius will always captivate us, there's no way you can hear "Purple Rain" without picturing him in a white high-neck ruffle shirt, a studded purple motorbike jacket, and matching skin-tight pants. We can image Prince in that light blue, cloud-printed suit or a floor-sweeping sequin jacket the second "Raspberry Beret" or "1999" blasts through the speakers.
Prince's effeminate style, which included ruffles, crop tops, fingerless gloves, body-hugging ensembles, and a smokey eye that would make any beauty buff swoon, reflected the gender-blended aesthetic of the 1970s and 1980s, but is still relevant to both older and newer fans today.
Let's not forget about that head of hair. Prince's hairstyles were certainly a sight to behold, from his luxuriant curls to his righteous Afro.